UPSC CSE TOPPERS 2022 SUCCESS STORY || VISHNOI DINESH HAPURAM || AIR - 722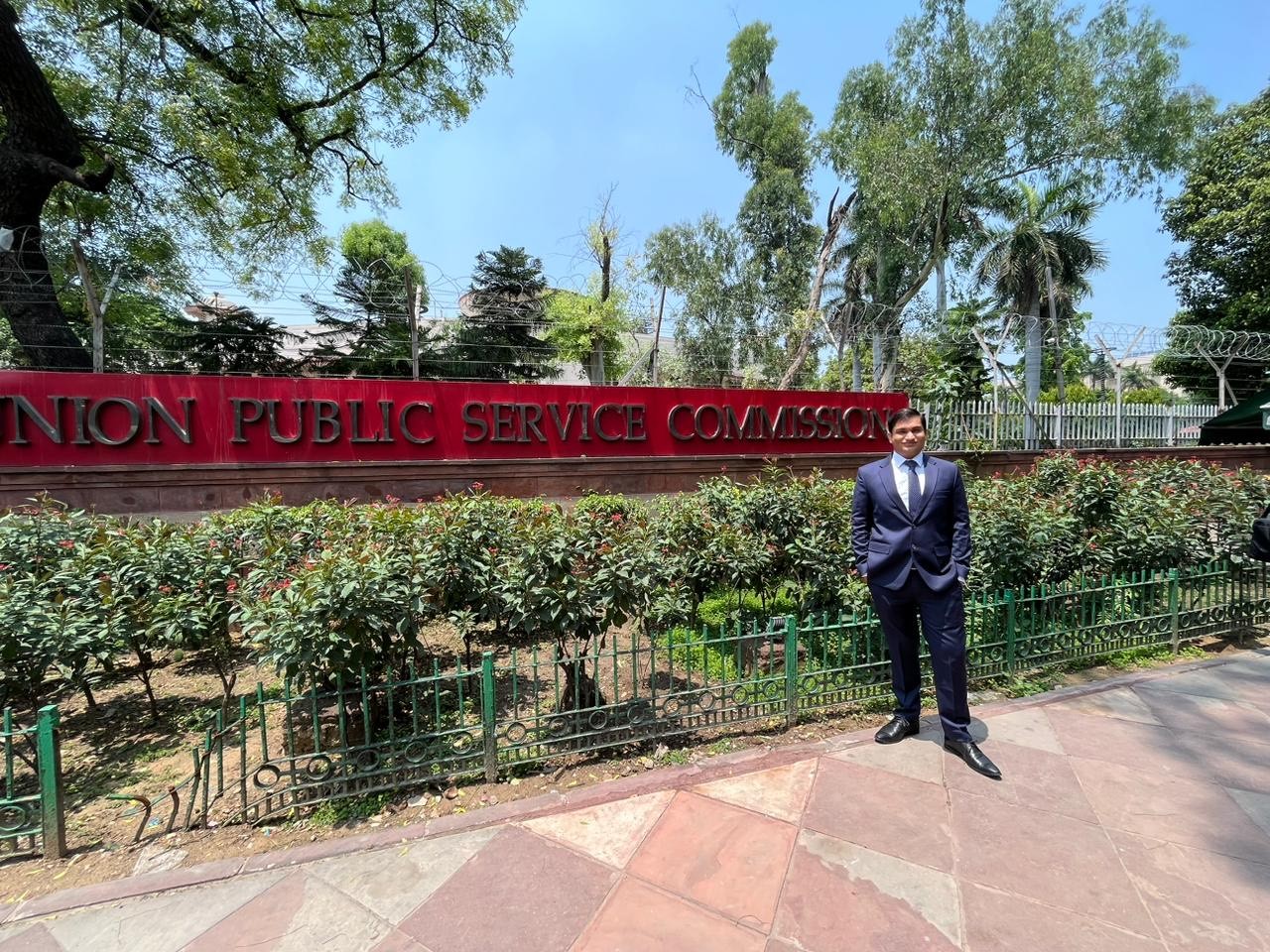 Tell us about your background and educational journey. How did it contribute to your success in UPSC CSE?
My brief background is that my initial schooling was from my village primary school thereafter i did my 10th from shree dayanand balak vidhyalaya Mumbai after that I did my 12th from Mumbai as well with science I did my bachelor's in information technology from guru nanak Khalsa College matunga Mumbai thereafter started preparing for civils
What inspired/motivated you to pursue a career in civil services? Were there any specific incidents or individuals that influenced your decision?
Civil services provides us a opportunity to have linkages with grassroots and bring a positive change in people's lives and that was my biggest motivation to join it. Intially i didn't had any idea about how the exam goes on so didn't start early in graduation but after graduation I got to know about the process through YouTube videos and decided to prepare.
Enlighten us about your strategy for cracking UPSC CSE.
My strategy was simple have clarity on topics


Covers previous years question well and revise well with same set of books .i used to try to maintain 8 hours for studies 8 hours of sleep 8 hours of others things but on crunch time of exam study time would increase
What was your approach to time management throughout the preparation process? How did you balance multiple subjects and cover the vast syllabus?
Divide and conquer with keeping daily targets and weekly Target in mind and broad plan for 3 months ahead.
Reflect on the challenges you encountered during your preparation journey and the ways in which you overcame them.
My biggest challenge was anxiety and due to that I had tough time while sleeping but somehow managed it and in between I had a dark period of 6 months in 2021 where I was depressed and in that process ended of messing 2021 prelims after narrowly missing interview call in 2020 after i picked myself up and start again this time with more rigorous work and here I am not the rank i would have liked but still something is better than nothing
What was the significance of newspaper reading in your preparation? How did staying updated with current affairs shape your success?
I used to read newspaper for examples and case studies etc and it came specially handy for interview.
Discuss the importance of revision in your preparation strategy. How did you manage to revise effectively while covering such a vast syllabus?
I used to make notes of everything and for optional I had two set of notes one in normal other one micro notes
How did you approach the optional subject selection process? What factors did you consider, and how did it impact your performance?
My graduation subject was not there so looked for 3 factor
1.intersting which anthropology was
2.availability of guidance
3.relative performance
So I went with anthropology
Discuss the role of mock tests and the previous years question papers in your preparation. How did they contribute to your success?
I found previous years papers absolutely essential and mocks helped in finding weak areas and revision
Tell us about your approach to answer writing for the Mains examination. What was your strategy for structuring and presenting your answers effectively?
For mains my focus was Frist on demand of questions 2 content quality content
3 presentation
11. Share some insights into the questions asked during your UPSC interview.
first question was why electricity is electricity
12. What kept the flame of motivation burning during the long and arduous path towards success in the UPSC CSE?
Sometimes not having an option keeps you going i didn't had option other than civil services because I failed at almost everything like patwari exam which is lowest in administration i failed that as well
13. Describe the fulfilment you experienced upon achieving your dream job. How does it feel to be a civil servant?
Journey is still on
14.Now that you have achieved your goal of becoming a civil servant, what advice would you give to aspiring candidates who are currently preparing for UPSC CSE?
Have a backup and take care of mental health and spend time with people,(family friends) when you are free not on mindless internet videos