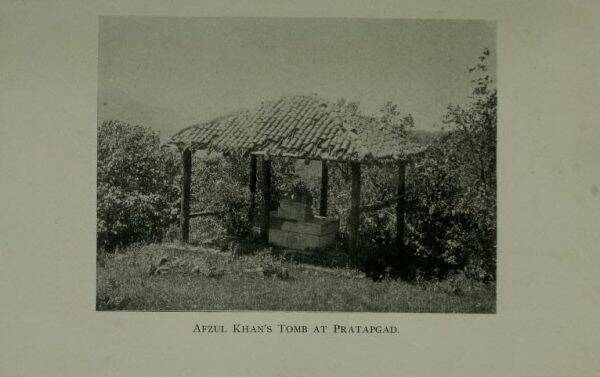 Copyright infringement not intended
Context: The Supreme Court sought reports from the district collector and the deputy conservator of forests of Satara district in Maharashtra, on the demolition drive conducted around the tomb of Afzal Khan, a 17th-century commander of the Adil Shahi dynasty of Bijapur.
Details:
The administration demolished the "unauthorised structures", constructed around the medieval tomb of Afzal Khan.

Khan was killed by Maratha king Chhatrapati Shivaji Maharaj near the Pratapgarh Fort in Satara and a tomb was built there later.

The Bombay High Court's 2017 orders, in response to petitions by Hindu right-wing organisations that "unauthorised structures" around the tomb be removed, were cited for the action. As per the administration, since the early 1990s, additional structures – including pucca structures – were constructed at the spot. The High Court orders pertained to their removal.

The action was incidentally carried out on the 363rd anniversary of the killing of Afzal Khan by Shivaji, celebrated by admirers of Shivaji Maharaj as 'Shiv Pratap Day', and was seen as a major win for the Hindu groups in Maharashtra.
What is the history of Afzal Khan's tomb?
With Shivaji's rise and increasing control of the region, Afzal Khan was seen as the man to subdue him in the Deccan

Khan put together a force of 10,000 cavalry and marched from Bijapur to Wai, plundering Shivaji's territory along the way.

Shivaji called a council of war at the fort of Pratapgarh, where most of his advisers urged him to make peace. However, Shivaji was not eager to back down and he set up a meeting with Khan.

During the meeting, an embrace between the two turned into an attack in which Shivaji emerged victorious. This was followed by a rout of the Adilshahi army at the hands of the Marathas.

Khan's remains were buried at the fort and a tomb was constructed on Shivajij's orders.

The sword of Afzul Khan was preserved as a valued trophy in the armoury of Shivaji and his descendants
https://indianexpress.com/article/explained/controversy-demolitions-near-tomb-of-afzal-khan-8263403/