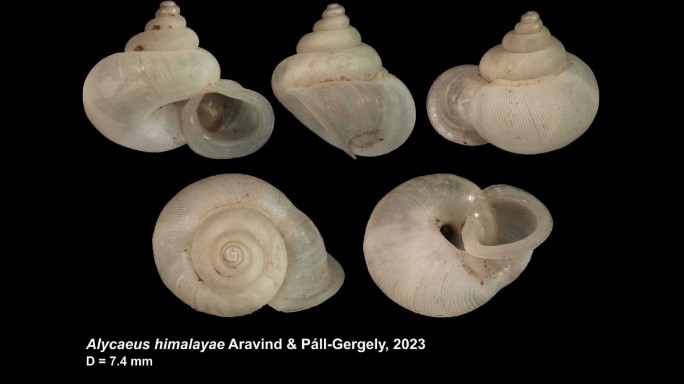 Disclaimer: Copyright infringement not intended.
Context
A new snail species, Alycaeus himalayae, has been discovered in Arunachal cave.
Details
Alycaeus is a genus of small land snails, and members of the family Alycaeidae.
These are distributed from Southern India to Japan.
The Himalayan region is one of the centers of their diversity in terms of the number of species and genera.
This new species differs from all other Himalayan alycaeid species due to its yellowish, conical shell.
Alycaeus himalayae N. differs from all other Alycaeus species by the characteristic trumpet-like projection on the outer side of the operculum.
PRACTICE QUESTION
Q. Recently, Alycaeus himalayae was in the news. What is it?
1.A long-fingered bat
2.Snail
3.A bamboo-dwelling bat
4.Shrub
Choose the correct code.
1. A
2. B
3. C
4. D
Answer
1. B