BrahMos supersonic missile                             
Copyright infringement is not intended
Context: An extended-range sea-to-sea variant of BrahMos Supersonic Cruise Missile was successfully test fired from Indian Navy's newly commissioned INS Visakhapatnam.
BrahMos naval variant:
It has been designed to launch either in a vertical or a horizontal mode from moving/stationary assets to target both land and sea targets.
It can be launched from submarines, ships, aircraft, and land platforms.
About BrahMos
The BrahMos (designated PJ-10) is a medium-range ramjet supersonic cruise missile that can be launched from submarine, ships, aircraft, or land.
Developed by: It is a joint venture between the Russian Federation's NPO Mashinostroyeniya and India's Defence Research and Development Organisation (DRDO), who together have formed BrahMos Aerospace.
It is the world's fastest anti-ship cruise missile in operation.
Version in use: land-launched and ship-launched versions.
Recent development: In 2016, India became a member of the Missile Technology Control Regime (MTCR), India and Russia are now jointly developing a new generation of Brahmos missiles with 600 km-plus range.
In 2019, India upgraded the missile with a new range of 500 km.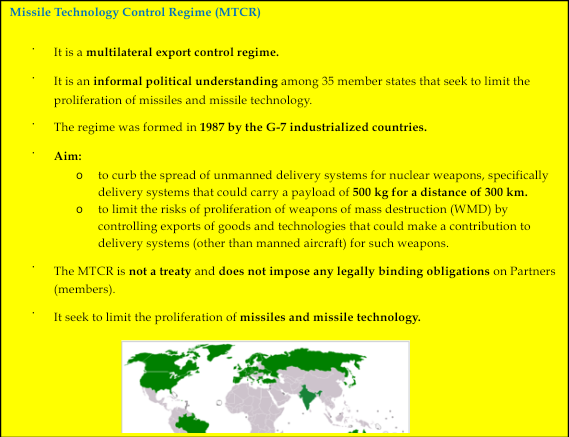 https://indianexpress.com/article/cities/pune/sea-to-sea-variant-of-brahmos-cruise-missile-successfully-tested-from-newly-commissioned-ins-visakhapatnam-7717819/