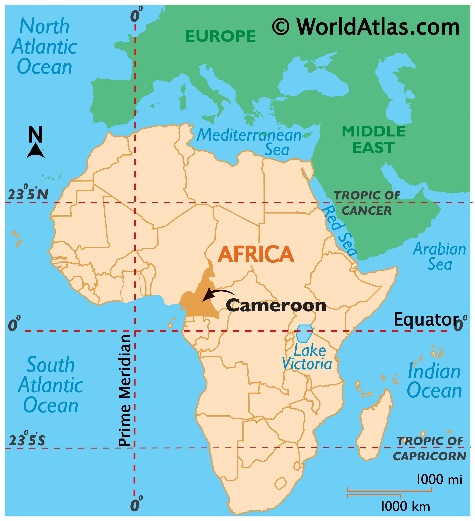 Disclaimer: Copyright infringement not intended.
Context
A sudden change in the colour and smell of Lake Kuk, in north-west Cameroon, has caused anxiety and panic among the local residents.
Cameroon
Cameroon is the world's 53rd-largest country. The country is located in Central and West Africa, known as the hinge of Africa, on the Bight of Bonny, part of the Gulf of Guinea and the Atlantic Ocean.

Cameroon lies between latitudes 1° and 13°N, and longitudes 8° and 17°E. Cameroon controls 12 nautical miles of the Atlantic Ocean.

Tourist literature describes Cameroon as "Africa in miniature" because it exhibits all major climates and vegetation of the continent: coast, desert, mountains, rainforest, and savanna.

The country's neighbours are Nigeria and the Atlantic Ocean to the west; Chad to the northeast; the Central African Republic to the east; and Equatorial Guinea, Gabon and the Republic of the Congo to the south.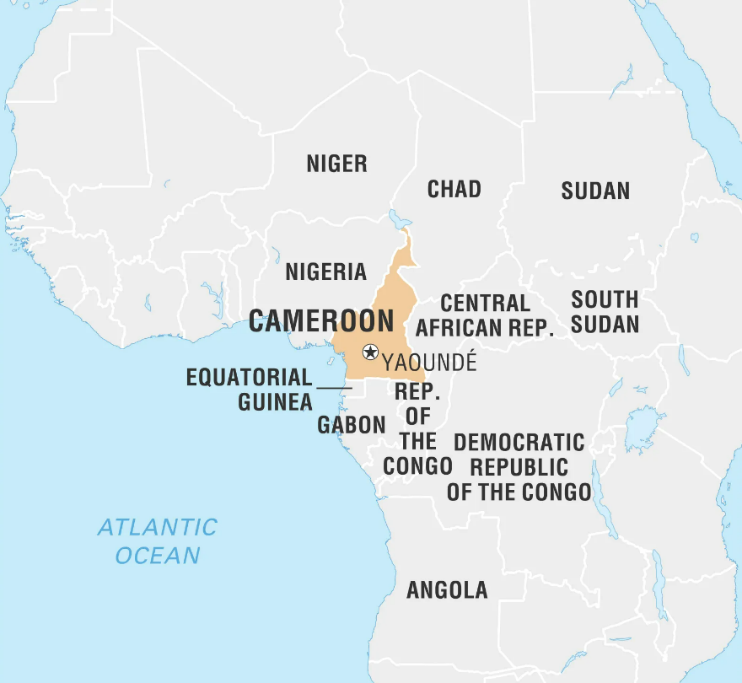 https://www.downtoearth.org.in/blog/africa/cameroon-s-exploding-lakes-disaster-expert-warns-deadly-gas-release-could-cause-another-tragedy-84899