Context: World's largest plant capturing carbon from air starts in Iceland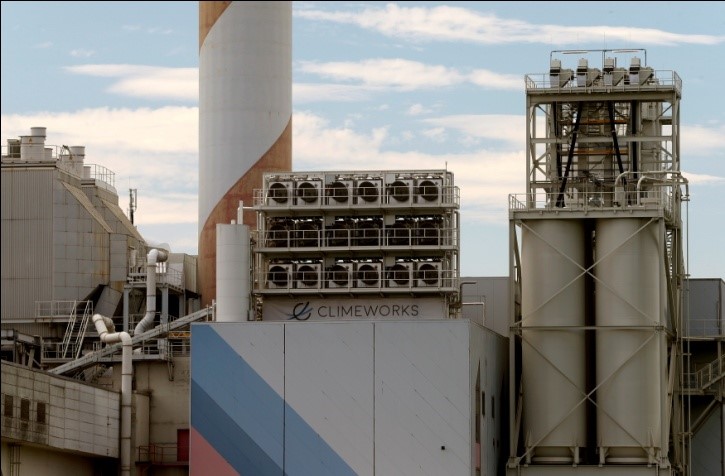 Disclaimer: Copyright infringement not intended
Context: World's largest plant capturing carbon from air starts in Iceland.
It sucks carbon dioxide directly from the air and deposits it underground.
It sucks out up to 4,000 tons of CO2 per year.
Direct air capture is one of the few technologies extracting carbon dioxide from the atmosphere and is viewed by scientists as vital to limit global warming, blamed for causing more heatwaves, wildfires, floods and rising sea levels.
The Orca plant
The Orca plant, a reference to the Icelandic word for energy, consists of eight large containers similar in looks to those used in the shipping industry, which employ high-tech filters and fans to extract carbon dioxide.
The isolated carbon is then mixed with water and pumped deep underground, where it slowly turns into rock.
Both technologies are powered by renewable energy sourced from a nearby geothermal power plant.
Direct air capture is still a fledgling and costly technology.
https://www.reuters.com/business/environment/worlds-largest-plant-capturing-carbon-air-starts-iceland-2021-09-08/