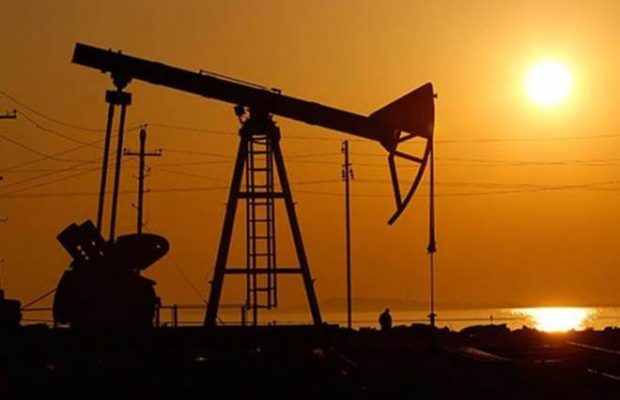 Disclaimer: Copyright infringement not intended.
Context
India's domestic crude production has been on a

consistent decline

. In FY22, it slipped to 28.4 MMT, the lowest in over two decades.
Details
High reliance on imports has inflated India's crude import bill and widened the trade deficit. State-owned ONGC, which accounts for a bulk of domestic crude production, has seen its output decreasing steadily.
One major issue has been its ageing oil wells. Production has been hampered significantly as output from mature wells has reduced and there have been no new major discoveries.
Despite being the third-largest consumer of oil, the country depends on imports to meet 85% of its needs.
Crude output has been consistently falling since FY15. In FY22, India's crude production fell to 28.4 MMT (million metric tonnes), the lowest in at least 24 years.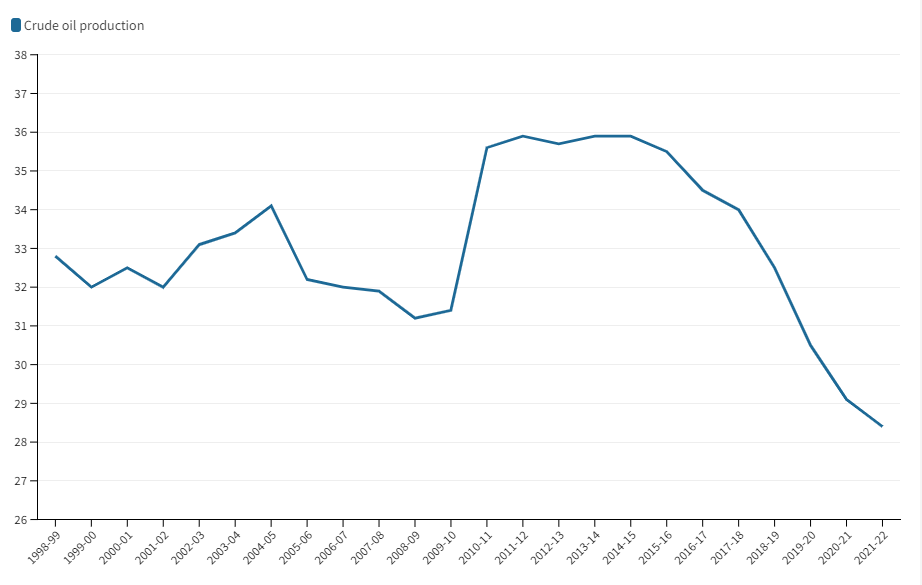 As mentioned earlier, the primary reason for declining crude output is India's dependence on ageing wells and no major discoveries. Chart A shows the number of new oil wells and dry wells. Chart B shows the number of wells dug for development and exploration.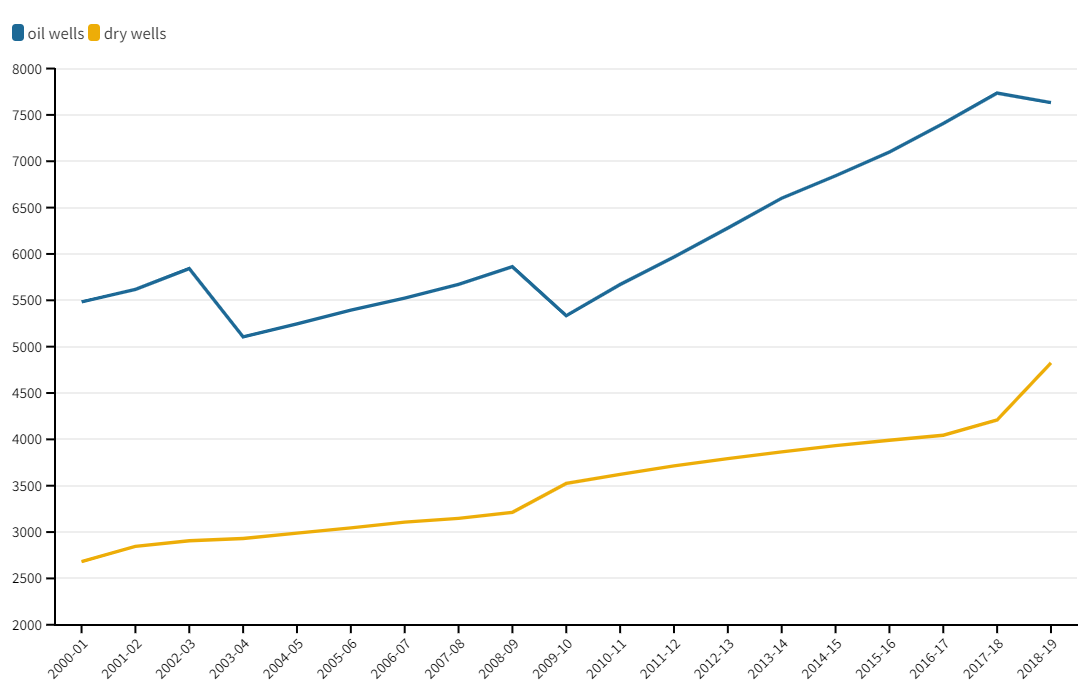 A)
The number of new dry wells has been increasing significantly while new oil wells have failed to ramp up India's production.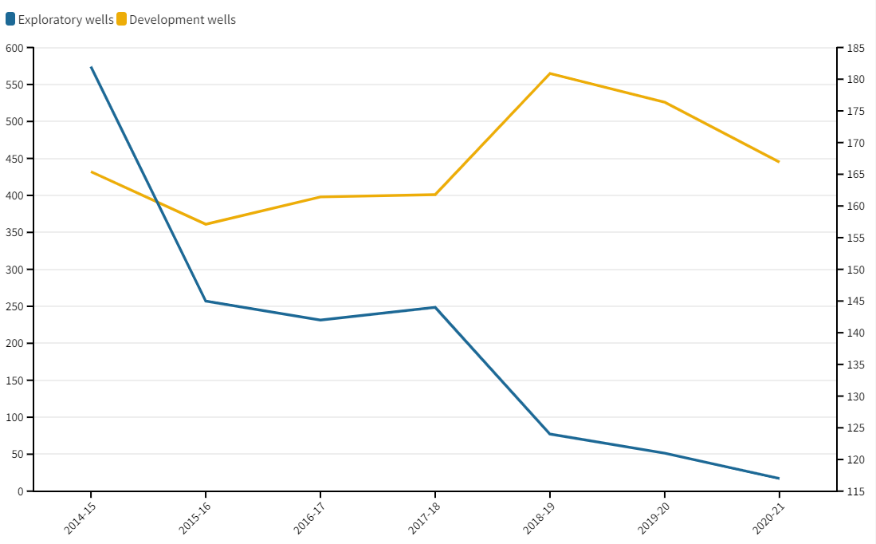 B)
The number of new wells dug declined in both cases: development (maximising known reserves) and exploration (locating reserves of oil).
Must Read: https://www.iasgyan.in/daily-current-affairs/steps-taken-to-reduce-crude-oil-import
https://www.iasgyan.in/daily-current-affairs/crude-oil-prices
Data | India's downturn in domestic crude oil production persists - The Hindu