GBU-57: THE MASSIVE ORDNANCE PENETRATOR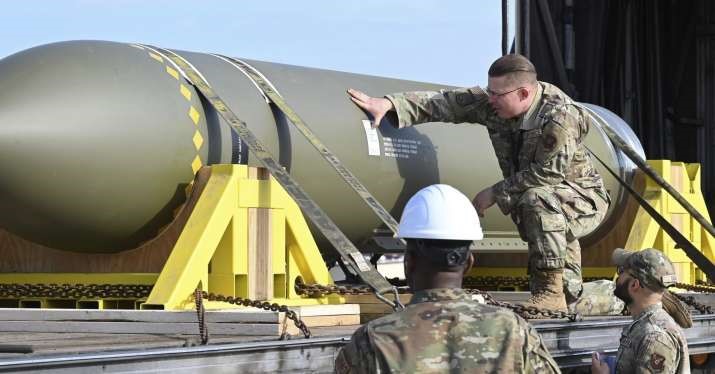 Disclaimer: Copyright infringement not intended.
Context
As tensions between Iran and the United States escalated over a former nuclear program, the US military this month posted pictures of a powerful bomb designed to penetrate deep into the earth and destroy underground facilities that could be used to enrich uranium.
About America's Massive Ordnance Penetrator
The US developed the Massive Ordnance Penetrator in the 2000s as concerns grew over Iran hardening its nuclear sites by building them underground.

Stencilling on the bombs listed their weight as 12,300 kilograms.

It also described the bomb as carrying a mix of AFX-757 — a standard explosive — and PBXN-114, a relatively new explosive compound.
Role in potentially targeting Iran's nuclear program
Tehran has been digging tunnels in the mountain near the Natanz nuclear site in central Iran.

Experts say the size of the construction project indicates Iran likely would be able to use the underground facility to enrich uranium as well — not just to build centrifuges.

S. has discussed using two such bombs in succession to ensure a site is destroyed.

But even then, the new depth of the Natanz tunnels likely presents a serious challenge.
PRACTICE QUESTION
Q) The use of powerful bombs by US to destroy Iran's underground facilities that could be used to enrich uranium will further destabilise the middle eastern region. Critically analyse. (150 words)
https://www.indiatvnews.com/news/world/us-iran-tension-us-military-designed-nuclear-bombs-to-hit-targets-like-iran-underground-nuclear-sites-photos-ebrahim-raisi-jcopa-iran-nuclear-sites-2023-05-22-871992