GEOGRAPHICAL INDICATIONS (GI)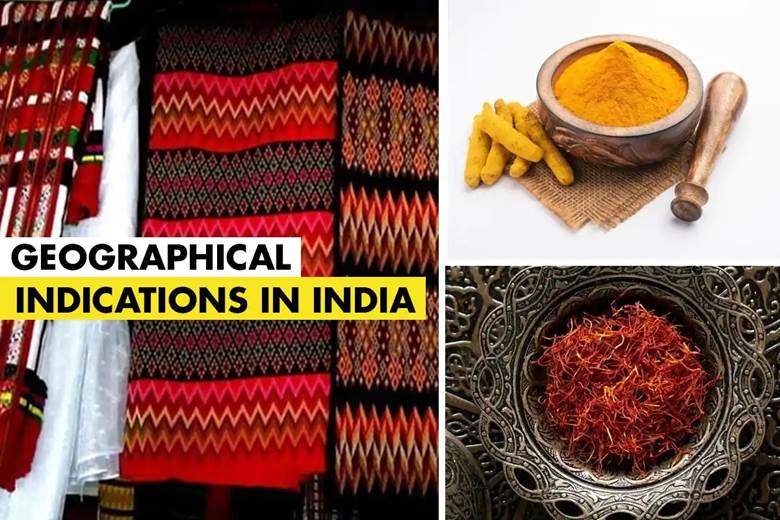 Copyright infringement not intended
In News
The District Tourism Promotion Council, Kozhikode, Kerala has applied for a Geographical Indication (GI) tag for the famous Beypore Uru (boat).

It is a wooden ship/sailing boat handcrafted by skilled artisans and carpenters in Beypore, Kerala.

The Beypore Urus is a symbol of Kerala's trade relations and friendship with the Gulf countries.

They are purely made of premium wood, without using any modern techniques

. It takes between 1-4 years to build each Uru and the entire process is done manually.

The Beypore region has been a maritime hub for traders from across the world since the 1st Century C.E. and the iconic Uru ships have been in high demand for around 2000 years.

Several communities are traditionally associated with Uru-making. The prominent people among them are Odayis

. Their family name comes from Odam (a type of small ship previously used in interactions/trade between the Malabar Coast and Lakshadweep).

The Khalasis are another prominent class associated with Uru-making after the Odayis

. They are also referred to as Mappila Khalasis as the majority of them are Mappila Muslims.

Recently, 9 new items; Gamosa of Assam, Tandur Redgram of Telangana, RaktseyKarpo Apricot of Ladakh, Alibag White Onion of Maharashtra etc. have been given the GI Tags. With this, the total number of GI Tags in India comes to 432.

The top 5 states holding the maximum number of GIs are Karnataka, Tamil Nadu, Uttar Pradesh, Karnataka and Kerala.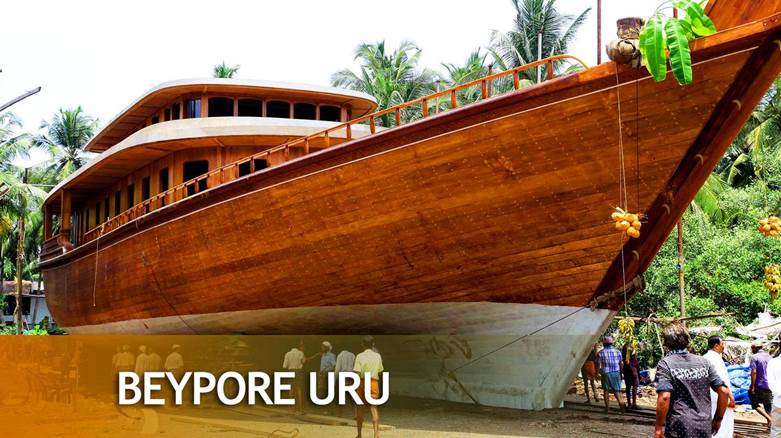 Copyright infringement not intended

About Geographical Indications (GI)
Geographical Indications (GIs) products include agricultural, natural, manufactured goods, foodstuffs and handicrafts.

GIs are the products that are originated or manufactured in a specific territory, region, or locality.

There are currently 432 GIs registered products in India.

To function as a GI, a sign must identify a product as originating in a given place. EX- Darjeeling tea.

India, as a member of the World Trade Organization (WTO), enacted the Geographical Indications of Goods (Registration & Protection) Act, of 1999

which came into force with effect in September 2003.

In 2004, Darjeeling Tea was the first Indian product to get the geographical indication tag.

Geographical Indication tags in India are valid for 10 years following which they can be renewed.

The Union Minister of Commerce and Industry launched the logo and tagline for the Geographical Indications (GI) of India.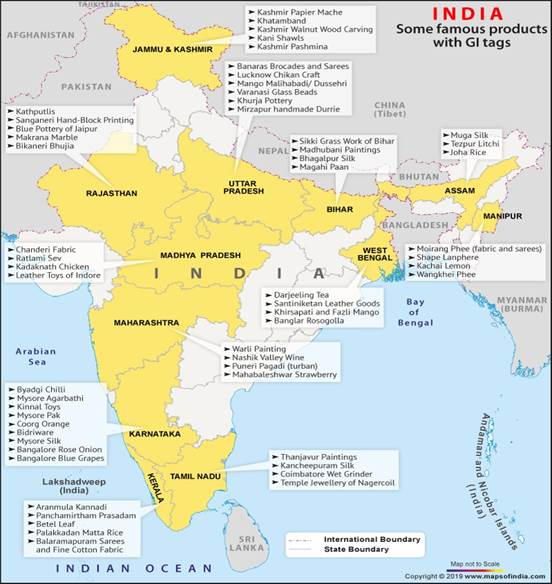 Copyright infringement not intended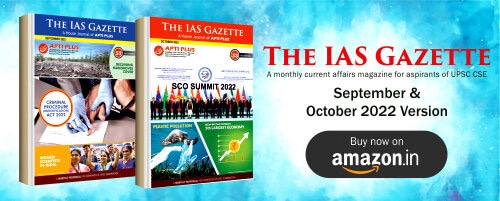 https://www.thehindu.com/news/national/tamil-nadu/geographical-indication-tag-sought-for-beypore-uru/article66263585.ece#:~:text=The%20District%20Tourism%20Promotion%20Council,and%20carpenters%20in%20Beypore%2C%20Kerala.
https://www.pib.gov.in/PressReleasePage.aspx?PRID=1883513