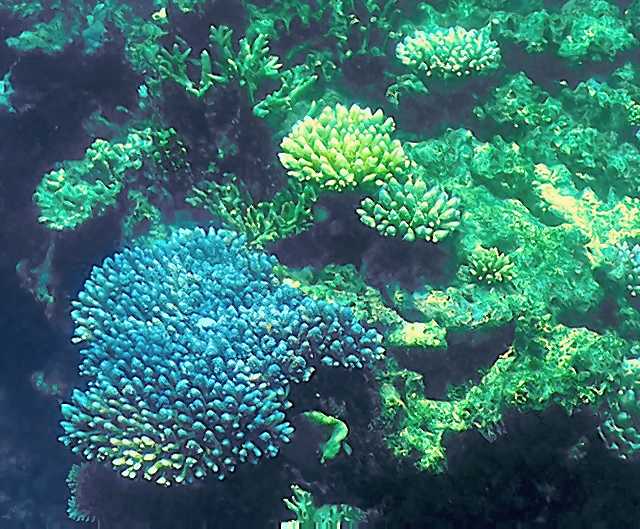 Copyright infringement is not intended
Context: The highest levels of coral cover, within the past 36 years, has been recorded in the northern and central parts of Australia's Great Barrier Reef, according to the annual long-term monitoring report by the Australian Institute of Marine Science.
About:
Australia's GBR is the world's largest reef system stretching across 2,300 km and having nearly 3,000 individual reefs.

The new survey shows record levels of region-wide coral cover in the northern and central GBR since the first ever AIMS survey was done.

The record levels of recovery were fuelled by increases in the fast-growing Acropora corals.

However, scientists warned that these fast growing corals are also the most susceptible to environmental pressures such as rising temperatures, cyclones, pollution etc.
What are coral reefs?
Corals are marine invertebrates or animals which do not possess a spine. They are the largest living structures on the planet.

Each coral is called a polyp and thousands of such polyps live together to form a colony, which grow when polyps multiply to make copies of themselves.

Corals are of two types — hard corals and soft corals.

Hard corals extract calcium carbonate from seawater to build hard, white coral exoskeletons. Hard corals are in a way the engineers of reef ecosystems and measuring the extent of hard coral is a widely-accepted metric for measuring the condition of coral reefs.

Soft corals attach themselves to such skeletons and older skeletons built by their ancestors. Soft corals also add their own skeletons to the hard structure over the years. These growing multiplying structures gradually form coral reefs.

Australia's Great Barrier Reef is the world's largest reef system stretching across 2,300 km and having nearly 3,000 individual reefs. It hosts 400 different types of coral, gives shelter to 1,500 species of fish and 4,000 types of mollusc.

Coral reefs support over 25% of marine biodiversity even as they take up only 1% of the seafloor. The marine life supported by reefs further fuels global fishing industries.

Besides, coral reef systems generate $2.7 trillion in annual economic value through goods and service trade and tourism.

In Australia, the Barrier Reef, in pre-COVID times, generated $4.6 billion annually through tourism and employed over 60,000 people including divers and guides.
https://epaper.thehindu.com/Home/ArticleView