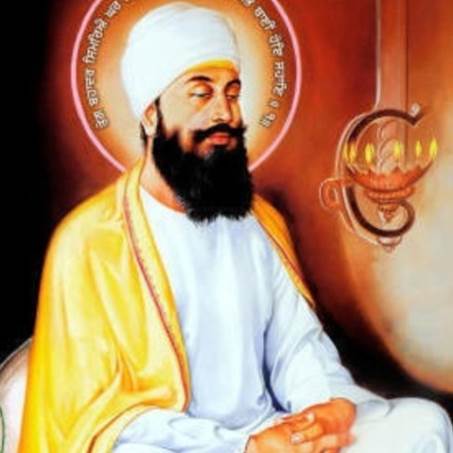 Copyright infringement not intended
Context: The President of India, Smt. Droupadi Murmu in her message on the eve of 'Martyrdom Day' of Guru Teg Bahadur ji has said :- "I pay my homage to Guru Tegh Bahadur ji on the occasion of his Martyrdom Day. Guru Tegh Bahadur ji sacrificed his life for the sake of Dharma. It is rightly said about him that "Sir Diya Par Saar Na Diya". His sacrifice will be remembered for all times to come. He is called 'Hind ki Chadar' as his martyrdom is seen as sacrifice for the Humanity.
Details:
He was the ninth of ten Gurus who founded the Sikh religion and the leader of Sikhs from 1665 until his beheading in 1675.

He was born in Amritsar, Punjab, India in 1621 and was the youngest son of Guru Hargobind Sahib, the sixth Sikh guru.

Considered a principled and fearless warrior, he was a learned spiritual scholar and poet whose 115 hymns are included in Sri Guru Granth Sahib, the main text of Sikhism.

Guru Tegh Bahadur was executed (by beheading) on the orders of Aurangzeb, the sixth Mughal emperor, in Delhi, India.

Sikh holy premises Gurudwara Sis Ganj Sahib and Gurdwara Rakab Ganj Sahib in Delhi mark the places of execution and cremation of Guru Tegh Bahadur.

His martyrdom is remembered as the Shaheedi Divas of Guru Tegh Bahadur every year on 24 November, according to the Nanakshahi calendar released by the Shiromani Gurdwara Parbandhak Committee in 2003.