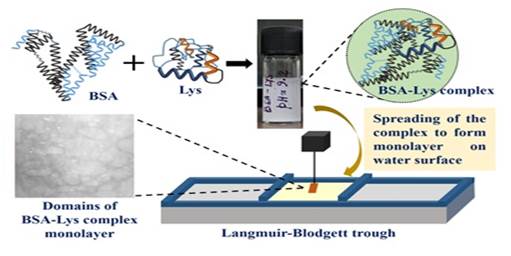 Disclaimer: Copyright infringement not intended.
Context
Scientists have developed ultra-thin heteroprotein films with excellent thermal, mechanical and pH stability which can pave the way for expanding applications of thin films in biomedical and food packaging industries.
A thin film is a layer of material ranging from fractions of a nanometer (monolayer) to several micrometers in thickness. The controlled synthesis of materials as thin films (a process referred to as deposition) is a fundamental step in many applications.
Advances in thin film deposition techniques during the 20th century have enabled a wide range of technological breakthroughs in areas such as magnetic recording media, electronic semiconductor devices, Integrated passive devices, LEDs, optical coatings (such as antireflective coatings), hard coatings on cutting tools, and for both energy generation (e.g. thin-film solar cells) and storage (thin-film batteries). It is also being applied to pharmaceuticals, via thin-film drug delivery. A stack of thin films is called a multilayer.
Details
Researchers developed ultrathin monolayer protein films consisting of two globular proteins: bovine serum albumin (BSA) and lysozyme (Lys). They used the technique called using Langmuir-Blodgett (LB) technique which gives the films thickness in the order of nanometer.

These films are much thinner as compared to the other protein or plastic films. They are soft and thin and have the advantage of being more flexible than the other films.
Use case
This can pave the way for expanding applications of thin films in biomedical and food packaging industries.

Films of such protein complex of BSA and Lys can be useful for fabricating highly stable biodegradable thin films of different protein complexes for expanding its applications in the area of thin-film technology.

Diverse physicochemical methods such as parameter alteration or incorporation of different fatty acids or polyol moieties (glycerol, starch, gelatin, etc.) into this protein complex can make the film free standing for diverse applications.
https://www.pib.gov.in/PressReleasePage.aspx?PRID=1834267