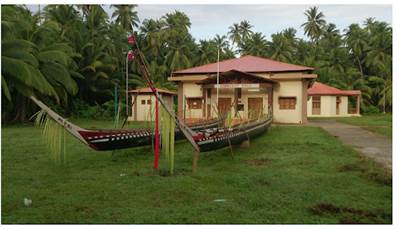 Disclaimer: Copyright infringement not intended.
Context
The Geographical Indications Registry at Guindy, Chennai, has received an application from the Tribal Development Council, Andaman & Nicobar Islands, seeking the Geographical Indication (GI) tag for the Nicobari hodi craft.
Hodi Craft
The Nicobarese people are an Austroasiatic-speaking people of the Nicobar Islands.

The hodi is the Nicobari tribe's traditional craft. It is an outrigger canoe, very commonly operated in the Nicobar group of islands.

The technical skills for building a hodi are based on indigenous knowledge inherited by the Nicobarese from their forefathers. The hodi is built using trees that are locally available trees or from nearby islands, and its design varies slightly from island to island.
About GI Tag:
A geographical indication or GI is a sign used on products that have a specific geographical origin and possess qualities or a reputation that are due to that origin.

Geographical Indications are part of the intellectual property rights that comes under the Paris Convention for the Protection of Industrial Property.

In India, Geographical Indications registration is administered by the Geographical Indications of Goods (Registration and Protection) Act of 1999.

This tag is valid for a period of 10 yearsfollowing which it can be renewed.

GI tags are covered under World Trade Organization.

Geographical indications are typically used for agricultural products, foodstuffs, wine and spirit drinks, handicrafts, and industrial products.

It is basically an assurance that the product is coming from that specific area. It's kind of trademark in the international market.

Karnataka has the highest number of GI tags i.e. 47

products followed by Tamil Nadu (39).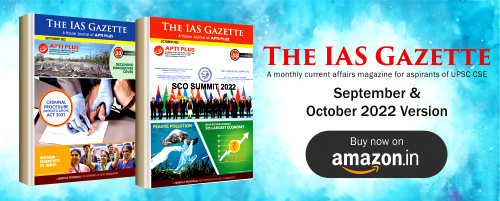 Benefits of registration of Geographical Indications:
It confers legal protection to Geographical Indications in India

Prevents unauthorised use of a Registered Geographical Indication by others

It provides legal protection to Indian Geographical Indications which in turn boost exports.

It promotes economic prosperity of producers of goods produced in a geographical territory.
How a geographical indication is different from a Trademark?
A trade mark is a sign which is used in the course of trade and it distinguishes goods or services of one enterprise from those of other enterprises.

Whereas a geographical indication is an indication used to identify goods having special characteristics originating from a definite geographical territory.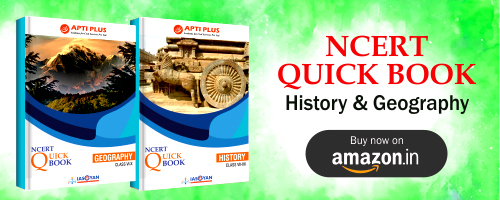 https://www.thehindu.com/news/national/tamil-nadu/andaman-nicobar-islands-first-application-for-the-geographical-indication-tag-is-for-the-nicobari-hodi/article66157928.ece