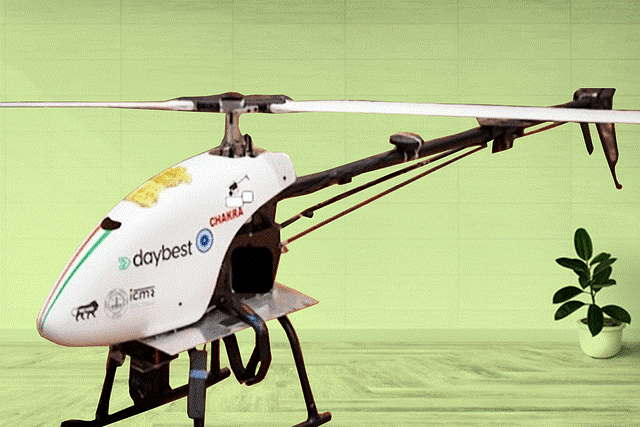 Disclaimer: Copyright infringement not intended.
Context
Union Health Minister launched the ICMR's drone response and outreach in the north-east (i-Drone).

The delivery model is aimed at ensuring that life-saving vaccines reach everyone.
About
This is for the first time that a 'Make in India' drone has been used in South Asia to transport COVID vaccine over an aerial distance of 15 km in 12-15 minutes from the Bishnupur district hospital to Loktak lake, Karang island in Manipur for administration at the primary health centre.
Significance
India is home to geographical diversities and drones can be used to deliver essentials to the last mile.

This would facilitate vaccine delivery to tough and hard-to-reach terrains.
Present permits
Currently, the drone-based delivery project has been granted permission for implementation in Manipur and Nagaland, as well as the Andaman and Nicobar Islands.

The Ministry of Civil Aviation, the Directorate General of Civil Aviation and other regulatory authorities have granted permission to fly drones beyond the visual line of sight.