INDIA-AUSTRALIA ECONOMIC COOPERATION AND TRADE AGREEMENT (AI-ECTA)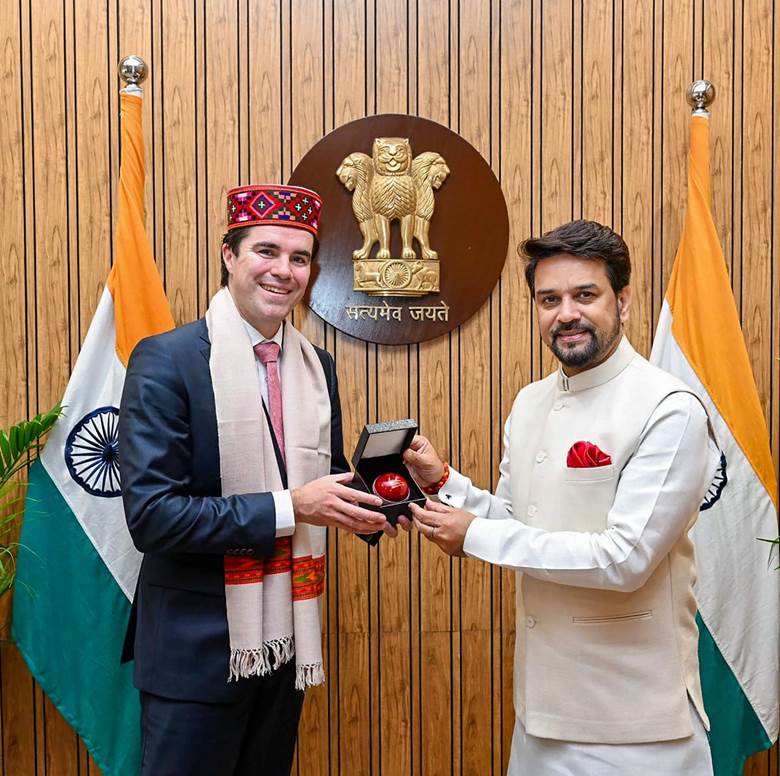 Copyright infringement not intended
Context: Recently, an Australian parliamentary committee on treaties has recommended to its government to ratify the Australia-India Economic Cooperation and Trade Agreement (AI-ECTA).
Details:
AI-ECTA needs ratification by the Australian parliament before its implementation. In India, such pacts are approved by the Union Cabinet.

The agreement, once implemented, will provide duty-free access to the Australian market for over 6,000 broad sectors of India, including textiles, leather, furniture, jewellery and machinery.

Under the pact, Australia is offering zero-duty access to India for about 96.4% of exports (by value) from day one. This covers many products that currently attract 4-5% customs duty in Australia.

The Agreement inter-alia covers areas like Trade in Goods, Rules of Origin, Trade in Services, Technical Barriers to Trade (TBT), Sanitary and Phytosanitary (SPS) measures.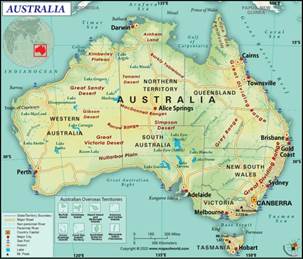 Copyright infringement not intended
Background:
The India-Australia bilateral relationship has undergone evolution in recent years, developing along a positive track, into a strategic partnership.

The two nations have much in common, underpinned by shared values of a pluralistic, Westminster-style democracies, Commonwealth traditions, expanding economic engagement and increasing high level interaction.

The long-standing people-to-people ties, ever increasing Indian students coming to Australia for higher education, growing tourism and sporting links have played a significant role in further strengthening bilateral relations between the two countries.

The historical ties between India and Australia started immediately following European settlement in Australia from 1788.

All trade to and fro from the penal colony of New South Wales was controlled by the British East India Company through Kolkata.

India and Australia established diplomatic relations in the pre-Independence period, with the establishment of India Trade Office in Sydney in 1941.

The end of the Cold War and simultaneously India's decision to launch major economic reforms in 1991 provided the first positive move towards development of closer ties between the two nations.

With the changing global scenario, Australia has come to look at India as an important partner in promoting regional security and stability. This led to upgradation of bilateral relationship to a 'Strategic Partnership', including a Joint Declaration on Security Cooperation in 2009.
Political relations:
Over the years an array of institutional mechanism has been put in place to promote bilateral co-operation.

Bilateral mechanisms include high level visits, Annual Meetings of Prime Ministers, Foreign Ministers' Framework Dialogue, Joint Trade & Commerce Ministerial Commission, India-Australia '2+2' Foreign Secretaries and Defence Secretaries Dialogue, Defence Policy Talks, Australia-India Education Council, Defence Services Staff Talks, Energy Security Dialogue, JWGs on different issues etc.

Australia's White Paper on Foreign Policy released in November 2017 sees India in the front rank of Australia's international partnerships.

During the 2018 Indian President visit, Australian Prime Minister announced support to its India Economic Strategy's priority recommendations, including to take measures to increase Australian investment in India from A$10 billion to 100 billion by 2035.

Trilateral dialogues:

India-Australia-Japan, Indonesia-Australia-India

India and Australia co-operate in various multilateral fora. Australia supports India's candidature in an expanded UN Security Council. Both India and Australia are members of the Commonwealth, IORA, ASEAN Regional Forum, Asia Pacific Partnership on Climate and Clean Development, and have participated in the East Asia Summits. Both countries have also been cooperating as members of the Five Interested Parties (FIP) in the WTO context. Australia is an important player in APEC and supports India's membership of the organisation. In 2008, Australia became an Observer in SAARC.
Economic And Trade Relationship:
India Economic Strategy,

prepared by Australian Think Tank, to define a pathway for Australia to unlock opportunities offered by Indian Economic growth aims for a clear exposition of the kind of relationship Australia should aspire to have with India out to 2035. The Paper identifies ten key sectors (Education as flagship sector; Agribusiness, Resources and Tourism as lead sectors; Energy, Health, Financial Services, Infrastructure, Sports, Science & Innovation as Promising Sectors) and ten states in India (Andhra Pradesh, Delhi NCR, Gujarat, Karnataka, Maharashtra, Punjab, Tamil Nadu, Telangana, UP and West Bengal) where Australia should focus efforts

India-Australia Joint Ministerial Commission

(JMC) was established in 1989 to enable interaction at a Government and business level on a range of trade and investment related issues.

India is the 5th largest trade partner of Australia with trade in goods and services at A$ 29 billion representing 3.6% share of the total Australian trade in 2017-18, with export at A$ 8 billion and import at A$ 21 billion.

The two countries are also discussing a Comprehensive Economic Cooperation Agreement (CECA).

India-Australia CEO Forum

is a mechanism for business from both nations to engage directly on ways to build the bilateral trade and investment relationship
Civil Nuclear Co-Operation:
A Civil Nuclear Cooperation Agreement between the two countries was signed in September 2014

The Australian Parliament passed the "Civil Nuclear Transfer to India Bill 2016" in 2016 which ensures that Uranium mining companies in Australia may fulfil contracts to supply Australian uranium to India for civil use with confidence that exports would not be hindered by domestic legal action challenging the consistency of the safeguards applied by the IAEA in India and Australia's international non-proliferation obligations.
Defence Co-Operation:
Defence Policy Talks and Service to Service Staff talks are also held regularly.

The first-ever Bilateral Maritime Exercise, AUSINDEX 15, was conducted in Visakhapatnam in 2015.

4th edition of AUSTRAHIND (Special Forces of Army Exercise) was held in 2019.
Agriculture, Science And Technology:
An Australia-India Strategic Research Fund (AISRF), which was established in 2006, supports scientists in India and Australia to collaborate on leading-edge research.
Resources And Energy Security:
A Joint Working Group on Energy and Minerals was established in 1999 to expand bilateral relationship in the energy and resources sector.
Education, Sports, Art And Culture:
The Joint Working Group on Education between the two countries has identified several key areas for co-operation, including collaborative research in education policy, student exchange programmes, capacity building in vocational education and distance learning in higher education.

The number of Indian students currently enrolled for studying in Australia is around 90,000.

Under the New Colombo Plan of Australian government, Australian undergraduates have studied and completed internships in India.

Australia has also agreed to help in establishing a world class Sports University in India.
Consular Cooperation:
The Mutual Legal Assistance Treaty (MLAT) and the Extradition Treaty between India and Australia, which were signed in 2008, have been ratified by both the Governments, and have entered into force
Indian Community In Australia:
The Indian community in Australia continues to grow in size and importance, with the population of nearly half seven lakhs.

India is one of the top sources of skilled immigrants to Australia.

India is now the third largest source of immigrants to Australia, after UK and New Zealand and the largest source of skilled professionals for Australia.
Roadblocks:
Australian concerns have to do with China's increased activities in the Pacific; while India is concerned about China's greater presence and influence in the Indian Ocean

Australia has long been an American ally, while India remains uncomfortable about alliances

Deficit of military capabilities

, especially on the Indian side: India's reluctance to involve Australia in the Malabar trilateral naval exercise alongside the other three Quad nations.

Although Australia has developed its uranium export industry in recent years, there are still considerable reservations among many in Australia about its sale

India and Australia are too far from concluding the bilateral Comprehensive Economic Cooperation Agreement (CECA) in the near term.

Australia's investment in India is not improving due to compromises

, an interfering bureaucracy, corruption etc.

India opted out from Regional Comprehensive Economic Partnership

. India and Australia could not agree regarding market access over agriculture and dairy products.
Way Forward:
India and Australia should find more innovative ways to work together to shape a stable Asian strategic order

The convergence of strategic interests in ensuring an Indo-Pacific order is a glue that will bind India and Australia further in the coming years.

The several commonalities and closely aligned values in principles of democracy, liberty, the rule of law, human rights, freedom of speech, free press and multiculturalism serve as a foundation for a closer co-operation, multifaceted interaction and enhancement of bilateral relationship.
https://www.thehindu.com/news/national/australia-india-ecta-is-set-for-quick-ratification-assistant-minister-for-foreign-affairs-tim-watts/article66157417.ece