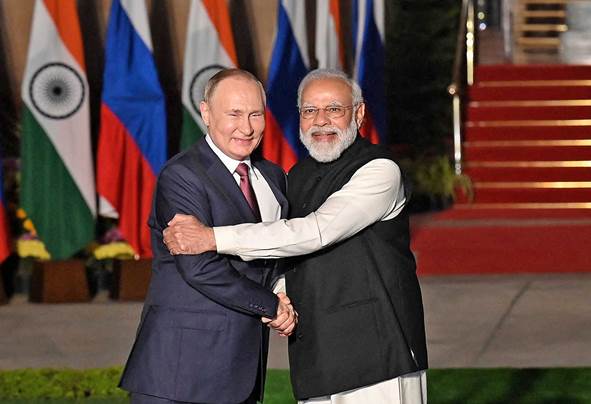 Copyright infringement not intended
In News: Prime Minister Narendra Modi held a telephone conversation with Russian President Vladimir Putin and reiterated the requirement for "peace and diplomacy" to tide over the crisis in Ukraine.

Details:
Following up on their meeting in Samarkand on the sidelines of the SCO [Shanghai Cooperation Organisation] Summit, the two leaders reviewed several aspects of the bilateral relationship, including energy cooperation, trade and investments, defence and security cooperation. In the context of the ongoing conflict in Ukraine, Prime Minister reiterated his call for dialogue and diplomacy as the only way forward

A readout of the interaction given by the Russian side stated that President Putin gave "fundamental assessments of Russia's line" on the war in Ukraine after being requested by Mr. Modi.

The Russian side informed that the two leaders discussed multiple issues, including "mutual investment" and areas such as energy cooperation, agriculture, transport and logistics.

The phone call has come days after speculation began about Mr. Modi not travelling to Moscow for the annual summit with Russia.

President Putin had visited Delhi on December 6, 2021, for the annual summit and it was the turn of Mr. Modi to travel to Moscow.

A diplomatic source said "not a word" was discussed about the annual summit by the two leaders but the Russian President's press secretary Dmitry Peskov had said earlier that "no contacts (summits)" were planned this year.

India-Russia relations have received a great deal of Western attention in 2022, especially after Russia emerged as the topmost supplier of energy to India in the backdrop of the war in Ukraine.

The Russian readout, however, indicated that the cooperation in that direction is expected to strengthen in the coming months.

The two leaders also discussed "close coordination" regarding the Indian presidency of G-20 and the upcoming chairship of India at the Shanghai Cooperation Organisation (SCO).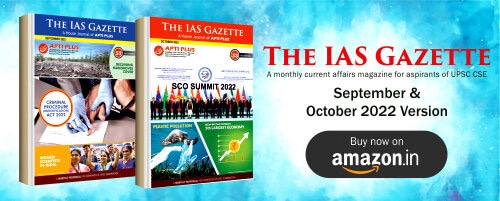 Must read: https://www.iasgyan.in/daily-current-affairs/credibility-of-cbi-32
https://epaper.thehindu.com/Home/ShareArticle?OrgId=G8JAL3JFU.1&imageview=0