India-Saudi Arabia Strategic Partnership Council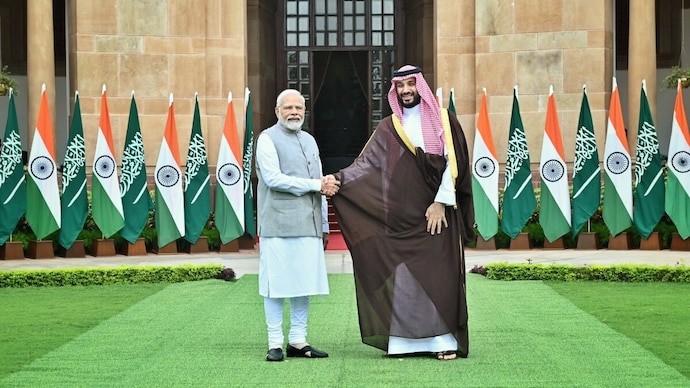 Disclaimer: Copyright infringement not intended.
Context
Saudi Arabia's Crown Prince Mohammed bin Salman Al Saud and Prime Minister Narendra Modi held extensive talks, agreeing to expand trade and security ties.
The leaders also co-chaired the first summit-level meeting of the India-Saudi Arabia Strategic Partnership Council (SPC).
What is the India-Saudi Arabia Strategic Partnership Council?
The pact to establish the SPC was signed during PM Modi's visit to Saudi Arabia in October 2019.
The Strategic Partnership Council essentially aimed to establish a high-level council to steer the Indo-Saudi relationship.
The SPC has two main pillars:
Committee on Political, Security, Social and Cultural Cooperation; and
Committee on Economy and Investments.
Both sub-committees have four functional levels of engagements:
Summit level (Prime Minister & Crown Prince);
Ministerial-level;
Senior Officials' Meetings; and
Joint Working Groups (JWGs).
Four JWGs have been formed under each sub-committee.
The JWGs under the Political committee are
Political & Consular;
Legal & Security;
Social & Cultural; and
Joint Committee on Defence Cooperation.
The JWGs under the Economic Committee are
Agriculture and Food Security;
Energy;
Technology & Information Technology; and
Industry and Infrastructure.
Developments pertaining to SPC over the recent years
In September 2022, Union Minister of Commerce and Industry Piyush Goyal visited Saudi Arabia to attend the Ministerial meeting of the SPC. From the Saudi side, the Minister for Energy, Prince Abdulaziz bin Salman Al-Saud, co-chaired the meeting.
Outcomes from that meeting included streamlining efforts to realise the announcement made by Mohammad Bin Salman during his visit to India in February 2019, of investments worth $100 billion in India.
The meeting also saw the "endorsement of the 41 areas of cooperation identified by the technical teams under the four broad domains of Agriculture & Food Security; Energy; Technology & IT; and Industry & Infrastructure.
It was reiterated that implementation of the priority projects will take place in a time-bound manner.
Priority areas of cooperation include ---

Collaboration in the digital fintech sector through the operationalization of UPI and Rupay Card in the Kingdom of Saudi Arabia;
Re-affirmation of continued cooperation in joint projects including the West Coast refinery,
LNG infrastructure investment and development of strategic petroleum storage facilities in India.
What happened during the recent talks?
India and Saudi Arabia decided to expedite the implementation of the $50-billion West Coast Refinery Project and identified energy, defence, semiconductor and space as areas for intensified cooperation.
At the SPC meeting, the two sides agreed to diversify the current status of their hydrocarbons relationship into a "comprehensive energy partnership" and inked eight pacts to boost cooperation in a range of areas, including digitization and investment.
Different areas of cooperation such as energy, defence, security, education, technology, transportation, healthcare, tourism and culture were identified in the talks between the two leaders.
The two sides also held deliberations on power grid, gas grid, optical grids and fibre networks for possible cooperation.
WEST COAST REFINERY PROJECT (WCRP)
About
West Coast refinery project will be India's first and largest greenfield refinery project with a production capacity of 60 million tonnes per annum and is touted to become the largest integrated refinery and petrochemical facility in the world.
It aims to build an integrated refinery and petrochemical complex on Maharashtra's west coast. Three of India's leading government-owned public sector undertakings in the oil and gas sector came together in a joint venture partnership called Ratnagiri Refinery and Petrochemicals Limited (RRPCL).
RRPCL is a 50:25:25 joint venture formed in 2017 by India's three national oil companies, Indian Oil Corporation Limited (IOCL), Bharat Petroleum Corporation Limited (BPCL), and Hindustan Petroleum Corporation Limited (HPCL).
In 2019, Saudi Aramco and Abu Dhabi National Oil Company joined the venture to collectively own a 50 percent stake in the project, which is expected to bring $35 billion of foreign direct investment to India.
In addition to fuels, the project will produce a variety of downstream petrochemicals to suit India's rapidly rising fuels and petrochemicals needs.
Both India and Saudi Arabia have agreed to extend their full support to the West Coast refinery project, a trilateral initiative involving Aramco, Abu Dhabi National Oil Company (ADNOC), and Indian companies.
With $50 billion already allocated, the two sides have additionally agreed to form a joint task force to facilitate the investment of the promised $100 billion.
This investment includes funds dedicated to the refinery project.
The project will encompass various critical facilities such as marine storage and port infrastructure, three single-point moorings, a pipeline end manifold, four 48-inch submarine pipelines, small jetties, anchorage areas, a crude oil terminal, crude oil storage and blending plant, a desalination plant, on-site utilities, and other essential components.
Significance Of WCRP
The WCRP presents significant opportunities for US energy companies, including consultants specializing in refinery design, technology, and IT, licensors of refinery and petrochemical technology, as well as manufacturers of process automation equipment, chemicals, and catalysts.
Notably, the WCRP developers are particularly interested in collaborating with foreign suppliers specializing in niche petrochemical technology.
Such collaboration aims to enhance the complex's capabilities for producing value-added petrochemical products, ultimately increasing the project's profitability while reducing India's dependence on imported petrochemical products.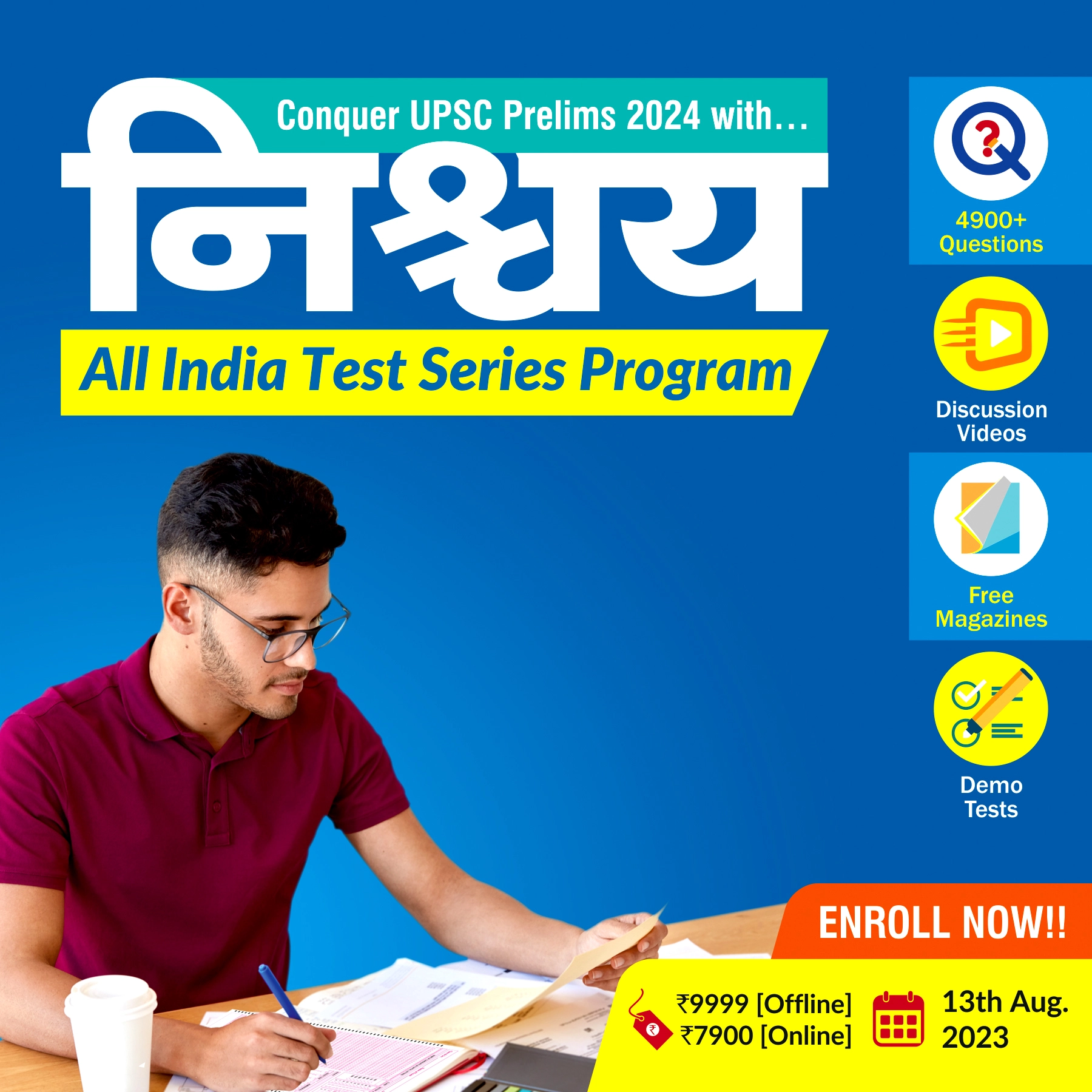 Significance of SPC
SPC would "begin a new era of cooperation across sectors. Our ties across various dimensions such as trade, investment, security and defence cooperation are robust and deep, and will only strengthen further."
MUST READ ARTICLES:
https://www.iasgyan.in/daily-current-affairs/india-saudi-arabia-relations
https://iasgyan.in/ig-uploads/pdf/8980493.pdf
https://indianexpress.com/article/explained/everyday-explainers/india-saudi-what-is-the-strategic-partnership-council-8935373/
PRACTICE QUESTION
Q. What is the India-Saudi Arabia Strategic Partnership Council? What have been the developments pertaining to SPC over the recent years? Elaborate.