JHARKHAND DOMICILE POLICY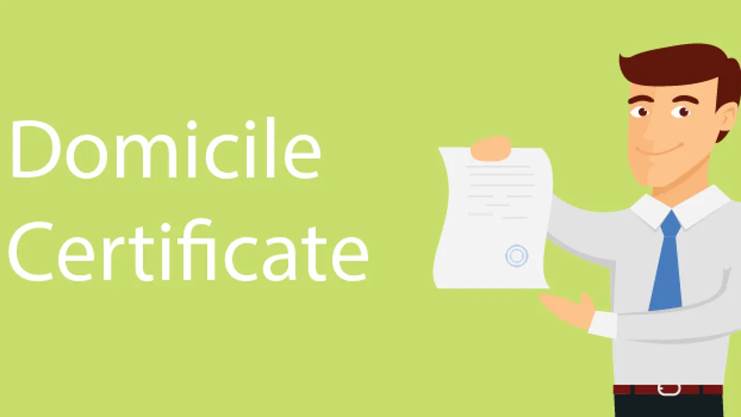 Copyright infringement not intended
In News
Recently the state cabinet of Jharkhand has accepted the demand of Adivasi (original inhabitants) to make 1932 the cut-off year for domicile under the title 'Jharkhand Definition of Local Persons and for Extending the Consequential, Social, Cultural and Other Benefits of such Local Persons Bill, 2022'.

State Governments issue the domicile certificate to prove that a person is a resident of a certain State. The procedure for obtaining a domicile certificate varies from State to State.
About
The Jharkhand government will introduce the bill in the next Assembly session and once it is passed by the

state Assembly it will be sent to the Union Government with a proposal to place it in the 9th schedule of the Indian Constitution.

The 9th Schedule of the Constitution contains a list of central and state laws which cannot be challenged in courts.

In Jharkhand; various tribal groups have been demanding 1932 as the cut-off year because that year the land survey and revenue register was done in the large parts of the State.

According to the proposed domicile policy, people who have their names or their ancestor's name in the

land records of 1932 or before, will be considered local inhabitants of Jharkhand.

Those who have lost their land records or have land records which are illegible or are landless people can approach their respective Gram Sabhas for their inclusion.

The State government argues that 1932 was fixed as the cut-off year for domicile policy as the migration from other States (undivided Bihar) had negatively affected the "original inhabitants."

Since the 1941 census, The percentage of the population of the aboriginals/[STs] has been a steady decline in Jharkhand.

The government stated that affirmative action at the policy level is needed for the development of STs and the identification of local persons is necessary to provide social, cultural, educational services and other benefits".

Several Political parties and social activists have raised concern that marking 1932 as the only cut-off year for domicile policy would leave lakhs of citizens of the State as "refugees".
https://epaper.thehindu.com/Home/ShareArticle?OrgId=GOQAAB1H9.1&imageview=0