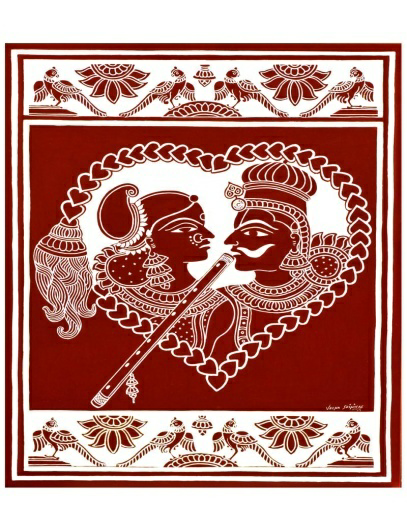 Disclaimer: Copyright infringement not intended.
In News
During his Mann Ki Baat address, the Prime Minister spoke about a dying form of art known as Kaavi Art. He has urged people to work towards preserving such ancient forms in the country.
About
Kaavi art is a form of murals found in Konkan region especially in temples of Goa, parts of coastal Maharashtra and Karnataka.
Kaavi murals can also be seen in old houses, small shrines.
The term Kaav in Konkani refers to Indian red pigment which is the only color used in this painting, is obtained from the laterite soil.
Reddish brown murals against white sandblasted backgrounds are the specialties of Kaavi art.
The painting is done on wet plaster in a manner similar to frescoes.
Note: Fresco is a technique of mural painting executed upon freshly laid ("wet") lime plaster.
https://www.hindustantimes.com/india-news/pm-modi-talks-about-kaavi-on-mann-ki-baat-stresses-ancient-art-s-preservation-101640504436063.html