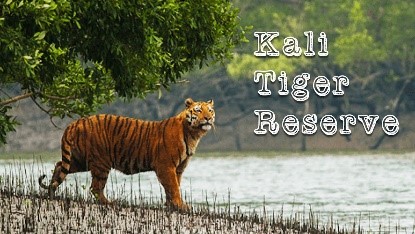 Disclaimer: Copyright infringement not intended.
Context
Kali Tiger Reserve officials have arrested five habitual wildlife offenders.
READ ABOUT KALI TIGER RESERVE: https://www.iasgyan.in/daily-current-affairs/kali-tiger-reserve
PRACTICE QUESTION
Q. Consider the following statements with reference to Kali Tiger Reserve.
1. The forest in the area was declared the Dandeli Wildlife Sanctuary.
2. The state proposed carving out a section of the sanctuary to form the Anshi National Park.
3. The park is a habitat of Bengal tigers, black panthers, and Indian elephants.
How many of the above statements are incorrect?
A) Only 1
B) Only 2
C) All 3
D) None
Answer: D) None