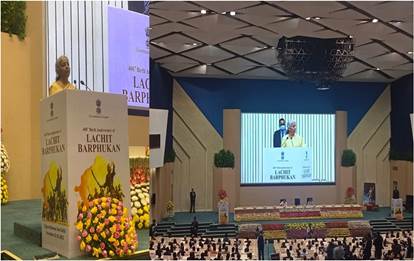 Copyright infringement not intended
Context: The 3-day long celebrations of 400th birth anniversary of Ahom commander Lachit Barphukan began in New Delhi. Union Finance minister Nirmala Sitharaman has inaugurated exhibition on this occasion highlighting the life and achievement of Ahom dynasty and Lachit Barphukan among others.
Details:
Who was Lachit Borphukan?
Lachit Barphukon is a 17th Century commander of the Ahom forces. Born on 24 November 1622, Barphukon is renowned for the 1671 battle of Saraighat.

His father Momai Tamuli Borbarua was the commander-in-chief of the Ahom army.

Ahom kings ruled what is now called Assam and parts of other neighbouring states for nearly 600 years between the 13th and 19th centuries.

The kingdom witnessed many threats between 1615 and 1682 from the Mughals – first Jahangir and later Aurangzeb

The Ahom rulers made significant counterattacks between 1667 and 1682 to regain their occupied territories. Barphukon was a major part of the battles fought during this period.

Barphukon was well-versed in humanities, military skills, and the scriptures.

He also held various positions in the kingdom including 'Soladhara Barua' (scarf-bearer of the Ahom king), 'Ghora Barua' (manager of the royal stable), commander of Simulgarh Fort and 'Dolakaxaria Barua' (superintendent of royal household guards) of king Chakradhwaj Singha, as perIndia Today

Barphukon was appointed as the commander of the Ahom army in August 1667 by Ahom king Singha.

Following the heavy losses, Mughal king Aurangzeb sent a large army headed by Raja Ram Singh I to recapture the lost territories.

In August 1669, Barphukon and his army trounced the Mughal cavalry in the battle of Alaboi which was fought in the Alaboi Hills near Dadara in North Guwahati. 10,000 Ahoms had lost their lives in the battle.

The Alaboi war memorial is being built at Dadara in Assam's Kamrup district which will feature Barphukon's statue and a 100-feet-long 'Hengdang' (Ahom sword).
Battle of Saraighat
The greatest naval battle ever fought on a river.

In Saraighat, Barphukon was able to coax a naval battle with the Mughals on the waters of the Brahmaputra by "feigning an attack with a few ships from the front".

Barphukon was seriously ill during the battle but when he heard of the Mughal fleet was making advances, he forgot about his illness and led his soldiers from the front.

Barphukon died in Kaliabor on 25 April 1672 at the age of 50.
To commemorate Lachit Barphukon, the best cadet officer of every batch graduating from the National Defence Academy (NDA) is awarded the Lachit Barphukon Gold Medal. His bust can also be found at the NDA's entrance.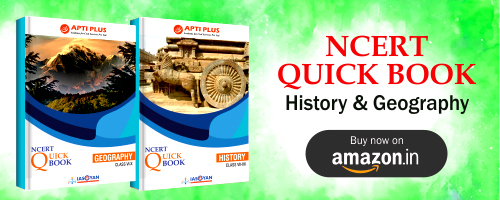 https://newsonair.gov.in/News?title=3-day-long-celebration-of-400th-birth-anniversary-of-Assam%26%2339%3bs-Legendary-War-Hero-Lachit-Barphukan-to-begin-in-New-Delhi-today&id=451247