NATIONAL HEALTH CLAIM EXCHANGE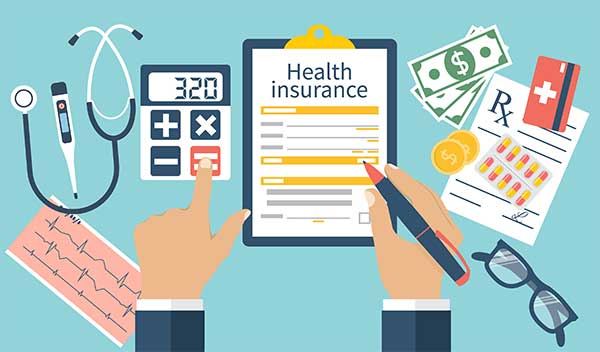 Copyright infringement not intended
Picture Courtesy: roundtmc.com
Context: The National Health Claim Exchange (NHCX) aims to revolutionize the health insurance sector in India by enhancing efficiency, transparency, and overall effectiveness in health claims processing through its digital platform.
What is NHCX and how does it Work?
Digital Health Claims Platform:

NHCX is a digital platform developed by the National Health Authority (NHA) to facilitate the exchange of claims-related information among stakeholders in the healthcare and health insurance ecosystem.

Interoperability and Transparency:

NHCX is designed to be interoperable, machine-readable, auditable, and verifiable. This ensures that the information exchanged is accurate and trustworthy, leading to more transparent and efficient processes.

Stakeholders Involved:

Various stakeholders, including hospitals, insurance companies, third-party administrators, state health agencies, and beneficiaries, can exchange information through this platform.

Benefits:

The platform aims to enable faster settlement of claims, reduce administrative costs, prevent fraud, and improve customer satisfaction. It also provides valuable data for policy-making, regulation, and research.

Phased Implementation:

NHCX is expected to initially cover Ayushman Bharat Pradhan Mantri Jan Arogya Yojana (AB PM-JAY) beneficiaries, with plans to extend its coverage to other health insurance schemes and products.
Benefits for Different Stakeholders
For Beneficiaries

●Seamless Experience: NHCX provides beneficiaries with a seamless and hassle-free experience for availing health insurance benefits.

●Online Tracking: Beneficiaries can track their claims status online, access claim history, and receive timely updates on claim settlements.

●Comparisons: They can compare different health insurance products and providers based on quality and cost indicators.

For Hospitals

●Simplified Claims Submission: Hospitals benefit from a simplified and streamlined claims submission process through electronic submission in a standardized format.

●Performance Monitoring: Hospitals can monitor their claims performance, identify areas for improvement, and benchmark themselves against others.

For Insurance Companies

●Efficiency and Transparency: NHCX enhances the efficiency and transparency of claims processing for insurance companies.

●Data Insights: Insurance companies can access aggregated data and analytics on claims trends, patterns, and outcomes for designing better products and services.

For State Health Agencies

●Monitoring Implementation: NHCX enables state health agencies to monitor and evaluate the implementation of health insurance schemes in their respective states.

●Data Utilization: They can track enrollment, utilization, expenditure, and quality of health services, identifying best practices and addressing challenges.

For Regulators

●Comprehensive Oversight: Regulators gain a comprehensive and reliable source of information on the health insurance sector in India.

●Compliance Enforcement: They can enforce compliance with rules and regulations, protect consumer rights, and promote fair competition.

For Researchers

●Rich Dataset: NHCX provides researchers with a rich and diverse dataset on health claims in India.

●Evidence-Based Insights: Researchers can conduct studies on various aspects of health insurance, generating evidence-based insights for policy-making, innovation, and improvement.
Conclusion
NHCX stands as a landmark initiative with the potential to transform the health insurance landscape in India. Its implementation reflects a commitment to leveraging technology for enhancing access to quality healthcare and improving the overall efficiency and effectiveness of health insurance processes.
Must Read Articles:
Ayushman Bharat Pradhan Mantri Jan Arogya Yojana (AB-PMJAY): https://www.iasgyan.in/daily-current-affairs/ayushman-bharat-pradhan-mantri-jan-arogya-yojana-ab-pmjay
PRACTICE QUESTION
Q. What are the key objectives and benefits of Ayushman Bharat Pradhan Mantri Jan Arogya Yojana, and how has it contributed to improving healthcare accessibility and affordability in India?