NATIONAL INITIATIVE FOR PROMOTION OF UPSKILLING OF NIRMAN WORKERS (NIPUN)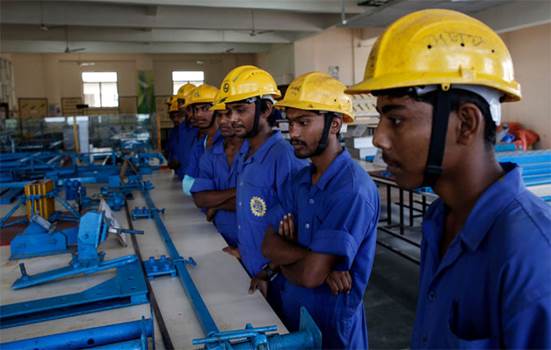 Copyright infringement not intended
In News
The Minister of Housing & Urban Affairs has launched the "NIPUN" initiative to provide skill training to construction workers

.

National Initiative for Promoting Upskilling of Nirman workers (NIPUN) initiative is launched under the Deendayal Antyodaya Yojana-National Urban Livelihoods Mission (DAY-NULM) to train over 1 lakh construction workers.

The Minister also interacted with some construction workers and presented them with safety helmets.

It will provide skills to workers and help them to adopt future trends in the construction industry.

It will also increase their capabilities and diversify their skill sets.
National Urban Livelihoods Mission
It was launched by the Ministry of Housing and Urban Poverty Alleviation in 2013.

It replaced the Swarna Jayanti Shahari Rozgar Yojana (SJSRY).

The main objective is to;

Organizing urban poor at the grassroots level.

Ensuring their sustainable livelihood opportunities through skill development.

Provide the poor with market-based employment.

Implemented in all districts and all other cities with a population of 1,00,000 or more as per the 2011 census.

The mission aims to;

Reduce poverty

and vulnerability of the urban poor households.

Enabling them to access gainful self-employment and skilled wage employment opportunities.

Bring improvement in their livelihoods on a sustainable basis.

Building strong grassroots

level institutions.

Providing shelters

equipped with essential services to the urban homeless in a phased manner. In addition, the mission would also address livelihood.

7 important components of NULM:

Innovative and Special project

Self-Employment Programme.

Support to Urban Street Vendors.

Capacity Building and Training.

Social Mobilization and Institution Development.

Scheme of Shelter for Urban Homeless.

Employment through Skills Training and Placement.
https://www.pib.gov.in/PressReleasePage.aspx?PRID=1835539