Disclaimer: Copyright infringement not intended.
Context
Rail Vikas Nigam Limited (RVNL), a Central Public Sector Enterprises of Ministry of Railways, has been granted Navratna Status.
Overview
Central Public Sector Enterprises (CPSEs) are also known as Public Sector Undertakings (PSUs) or Public Sector Enterprises (PSEs) in India.

PSUs in various sectors that perform well up to certain parameters are given "Ratna Statuses."

These Ratna-status corporations are further divided into Maharatna, Navratna, and Miniratna companies (Category I and Category II).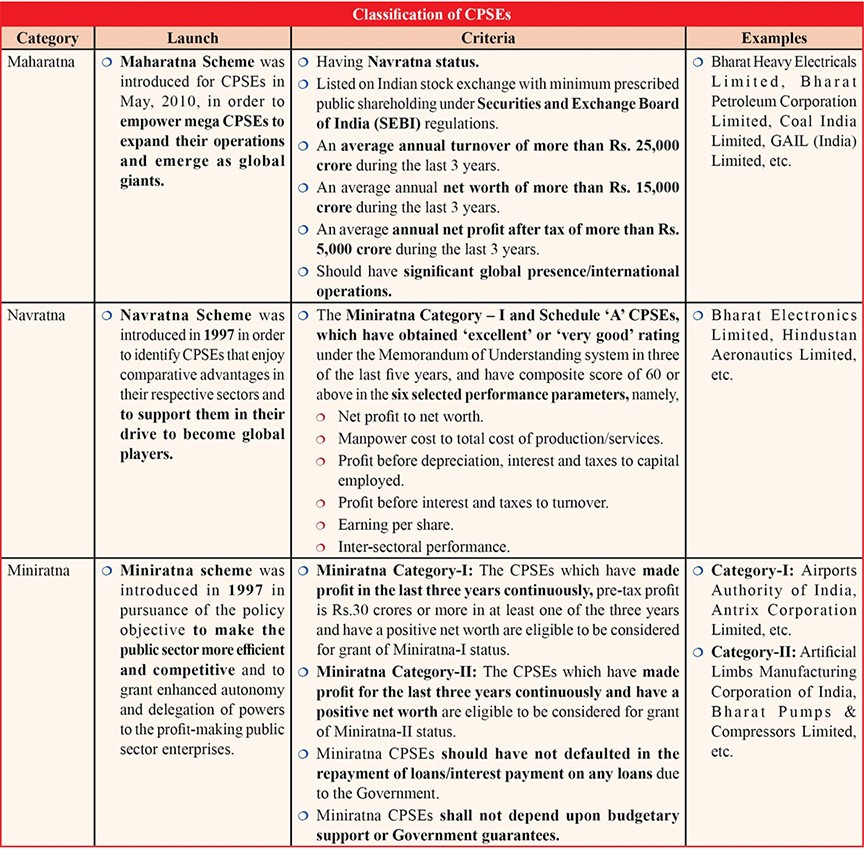 PRACTICE QUESTION
Q. Consider the following statements.
a) "Maharatna" status is granted to a company which has recorded more than Rs. 5,000 crores of net profit for three consecutive years.
b) The Government of India allows Navratna companies to invest up to ₹1,000 crores without formal approval from the government.
c) The CPSEs which have made profit in the last three years continuously, pre-tax profit is Rs.30 crores or more in at least one of the three years and have a positive net worth are eligible to be considered for grant of Miniratna-I status.
Which of the statements given above are correct?
1. a and b only
2. a and c only
3. a, b, and c only
4. All of the above.
Correct Answer: Option 4