Disclaimer: Copyright infringement not intended.
Context
After a gap of over three years, a case of the zoonotic Nipah virus infection was reported in Kozhikode district of Kerala, with the death of a 12-year-old boy from Pazhoor, near Chathamangalam, at a private hospital.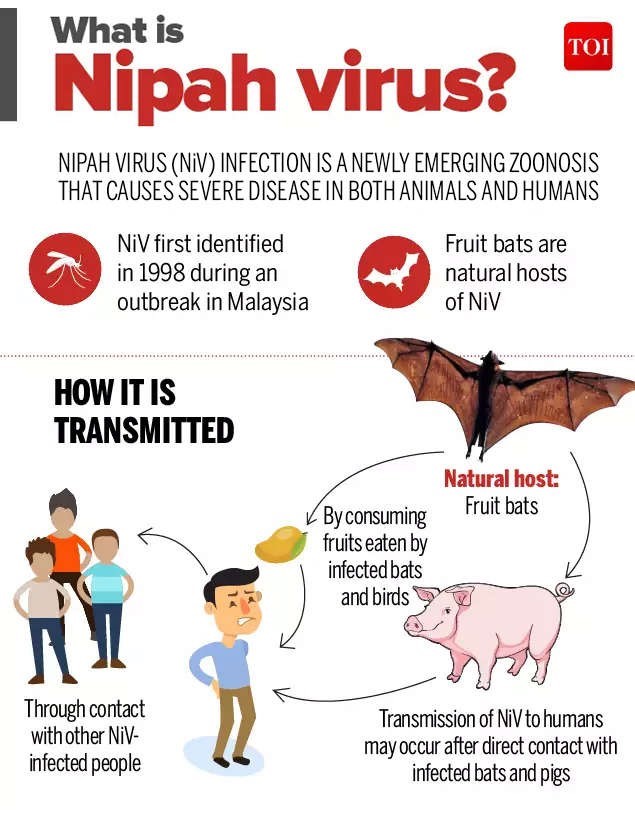 Details
The virus is transmitted to people from animals and can also be passed on through contaminated food or directly from person-to-person.
Fruit bats are considered to be a natural reservoir of the virus.
In infected people, it causes a range of illnesses from asymptomatic (subclinical) infection to acute respiratory illness and fatal encephalitis.
The virus can also cause severe disease in animals such as pigs, resulting in significant economic losses for farmers.
There are currently no drugs or vaccines specific for Nipah virus infection although WHO has identified Nipah as a priority disease for the WHO Research and Development Blueprint.
https://www.thehindu.com/news/national/kerala/boy-dies-of-nipah-in-kozhikode-centre-ruushes-team-to-kerala/article36300262.ece