NITI AAYOG'S ANNUAL 'HEALTH INDEX'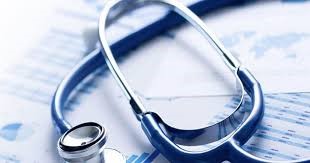 Disclaimer: Copyright infringement not intended.
Context
The three southern states of Kerala, Tamil Nadu and Telangana emerged as the top performers among the 'larger states' in the NITI Aayog's annual 'health index' for the Covid year of 2020-21.
About the Index
The annual Health Index, measures the performance of states and Union Territories, comprising 24 health performance
It was launched by the NITI Aayog in 2017.
The Aayog publishes the index in collaboration with the Union Ministry of Health and the World Bank.
Findings of the Recent Report
Although the 2020-21 (Fifth) Health Index Report is to be released by December 2022, it is yet to be made public.
It is now understood that the NITI Aayog has shared the report with the Health Ministry.
When contacted, a NITI Aayog official said the report would be released in due course.
The Health Index rates states and Union Territories on two parameters – incremental performance (year-on-year improvement) and overall performance.
States and Union Territories – categorized separately as 'Large States', 'Small States' and Union Territories – are then ranked based on their scores.
Among the 19 'large states', Kerala, Tamil Nadu and Telangana are in the top three positions, ranking first, second and third respectively in terms of overall performance.
Bihar (19th), Uttar Pradesh (18th) and Madhya Pradesh (17th) are at the bottom of the list.
In terms of incremental performance, Rajasthan, Uttarakhand and Odisha have grown as performers in 2020-21 over their performance in 2019-20.
Among the eight smaller states, Tripura recorded the best overall performance, followed by Sikkim and Goa; Arunachal Pradesh (6th), Nagaland (7th) and Manipur (8th) are at the bottom.
READ ABOUT NITI AAYOG: https://www.iasgyan.in/daily-current-affairs/niti-aayog
PRACTICE QUESTION
Q. Which of the following Reports are released by NITI Aayog?
1. Sustainable Development Goals (SDG) India Index.
2. Health Index.
3. School Education Quality Index.
4. Digital Transformation Index.
Which of the above statements is/are incorrect?
(a) Only 1 and 2
(b) Only 2 and 4
(c) Only 1, 2 and 3
(d) All of the above
Correct Answer: (d) All of the above