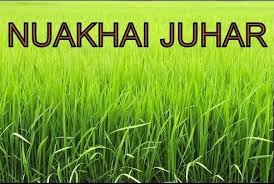 Disclaimer: No Copyright infringement intended.
Context
The Prime Minister has greeted the nation on the auspicious occasion of Nukhai.
About
Nuakhai Juhar is harvesting festival of Odisha.
Nuakhai is a combination of two words, 'nua' meaning new and 'khai' means eat, it thus signifies "eating of new rice".
People worship food grain on this auspicious day.
The farmers offer the first produce from their lands to Goddess Samaleswari, the famous mother goddess of Sambalpur district of the state.
https://pib.gov.in/PressReleasePage.aspx?PRID=1754240