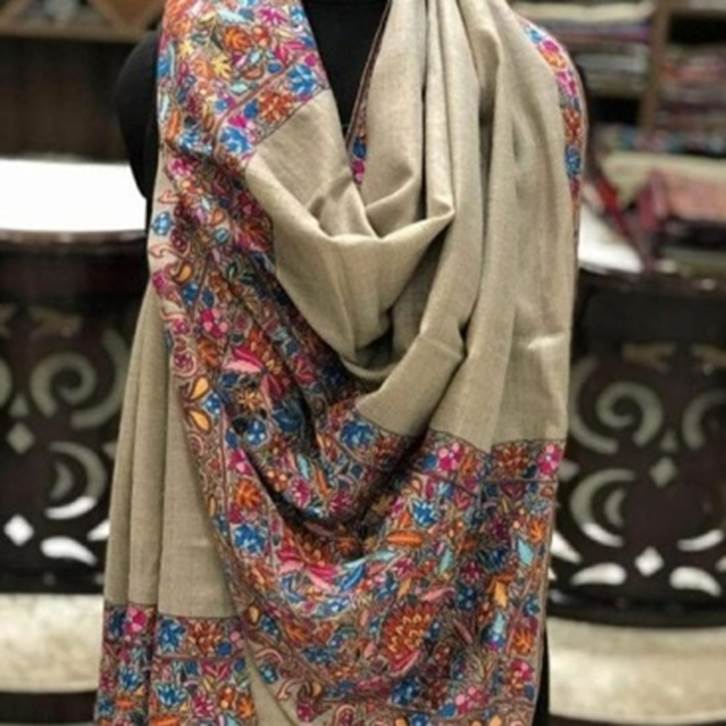 Copyright infringement is not intended
Context: Traders of Pashmina shawls are complaining that "obsolete testing methods" have resulted in many of their export consignments being flagged by Customs authorities for presence of Shahtoosh guard hair, which is obtained from endangered Tibetan antelopes. The traders claim the use of obsolete techniques such as "light microscopy" by the authorities has resulted in several cases of "false positives", leading to their wrongful prosecution.
Details:
About Pashmina:
It refers to a fine variant of spun cashmere, the animal-hair fibre forming the downy undercoat of the Changthangi goat.

Generic cashmere ranges from 12 to 21 microns in diameter, whereas pashmina refers only to those fibres that range from 12 to 16 microns.

Wool fibres discovered from corroded copper artifacts fromHarappa dating back to the Indus valley civilization are extremely fine and resemble Pashmina and Shatoosh.

China accounts for 70% of the world's cashmere production,

Mongolia 20%, and the remaining 10% of production is in Afghanistan, Australia, India, Iran, Nepal, Pakistan, the United States.

Kashmiri Pashmina has got the GI tag.
About GI:
A geographical indication or GI is a sign used on products that have a specific geographical origin and possess qualities or a reputation that are due to that origin.

Geographical Indications are part of the intellectual property rights that comes under the Paris Convention for the Protection of Industrial Property.

In India, Geographical Indications registration is administered by the Geographical Indications of Goods (Registration and Protection) Act of 1999.

This tag is valid for a period of 10 years following which it can be renewed.

GI tags are covered under World Trade Organization.

Geographical indications are typically used for agricultural products, foodstuffs, wine and spirit drinks, handicrafts, and industrial products.

It is basically an assurance that the product is coming from that specific area. It's kind of trademark in the international market.

Karnataka has the highest number of GI tags i.e. 47products followed by Tamil Nadu (39).
Benefits of registration of Geographical Indications:
It confers legal protection to Geographical Indications in India

Prevents unauthorised use of a Registered Geographical Indication by others

It provides legal protection to Indian Geographical Indications which in turn boost exports.

It promotes economic prosperity of producers of goods produced in a geographical territory.
How a geographical indication is different from a trade mark?
A trade mark is a sign which is used in the course of trade and it distinguishes goods or services of one enterprise from those of other enterprises.

Whereas a geographical indication is an indication used to identify goods having special characteristics originating from a definite geographical territory.
To read about to complete list of GI Tags, Visit: https://www.iasgyan.in/blogs/complete-list-of-geographical-indications-gi-tags-in-india-as-of-2021
https://epaper.thehindu.com/Home/ShareArticle?OrgId=G3HAGC9PA.1&imageview=0