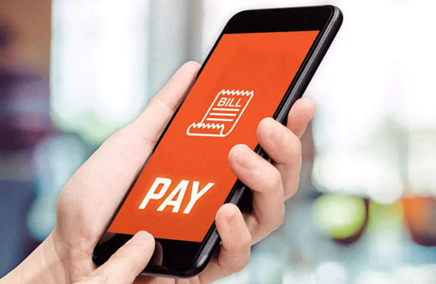 Disclaimer: Copyright infringement not intended.
Context
The Reserve Bank of India (RBI), in a document for payments systems, outlined its vision on the architecture of digital finance- Payments Vision 2025.
About
Payment systems foster economic development and financial stability as well as support financial inclusion. Ensuring safe, secure, reliable, accessible, affordable and efficient payment systems has been the strategic objectives and goals of the Reserve Bank of India (RBI).

The Payments Vision 2021 had envisaged to empower every Indian with access to a bouquet of e-payment options that is safe, secure, convenient, quick and affordable, and had set four goalposts of Competition, Cost, Convenience and Confidence.

The Payments Vision 2025 has the core theme of 'E-Payments for Everyone, Everywhere, Everytime' (4Es).

The Vision comes with an objective of providing strategic direction and implementation plan for structured development of the payment and settlement systems in India through periodic Payments Vision documents, which was started from the year 2001.
RBI's Digital Finance architecture under Payments Vision 2025
RBI's Digital Finance architecture includes the following:
Regulations for BigTechs and fintechs in payments;

Guidelines on payments involving "Buy Now Pay Later" (BNPL) services;

Introducing the central bank digital currency (CBDC); and

Linking credit cards and credit components of banking products to the Unified Payments Interface (UPI).
Objective
Titled "Payments Vision 2025", this document aims to provide every user safe and affordable e-payment options.
Goalposts
The activities to be taken up by the central bank up to 2025 have been captured across five anchor goal posts of "integrity, inclusion, innovation, institutionalisation and internationalisation".

These goal posts have 47 initiatives through which the central bank aims to achieve 10 outcomes by 2025: These are:
Volume of cheque-based payments to be less than 0.25% of the total retail payments;

More than 3x increase in number of digital payment transactions;
iii. UPI to register average annualized growth of 50% and IMPS / NEFT at 20%;
Increase of payment transaction turnover vis-à-vis GDP to 8;

Increase in debit card transactions at PoS by 20%;

Debit card usage to surpass credit cards in terms of value;
vii. Increase in PPI transactions by 150%;
viii. Card acceptance infrastructure to increase to 250 lakh;
Increase of registered customer base for mobile based transactions by 50% CAGR;
and
Reduction in Cash in Circulation (CIC) as a percentage of GDP.
Initiatives
Some of the initiatives through which RBI envisages to achieve its goals are:
Expand inter-operability to contactless transit card payments in offline mode.

Leverage Online Dispute Resolution System for fraud monitoring and reporting.

Provide enhancements to Central Payments Fraud Information Registry (CPFIR)

Provide payee name look-up for fund transfers through NEFT, RTGS, IMPS etc. to tackle

complaints about credit to unintended beneficiary due to inadvertent wrong account number entry.

Include assessment of RTGS and NEFT under Principles for Financial Market Infrastructures (PFMI).

Creation of DIGITAL PAYMENTS PROTECTION FUND (DPPF).

Geo-Tagging of digital payment infrastructure and transactions.

Promote efficient cheque processing, by migrating from the current architecture of three regional grids to 'One Nation, One Grid'.

Extend Internal Ombudsman Scheme to all Payment System Operators.

Link credit cards and credit components of banking products to UPI.

Organise payment innovation contests and Hackathons.

Constitute payments advisory council (PAC) to assist Baseline Personnel Security Standard (BPSS).
Payments Vision 2025 (rbi.org.in)