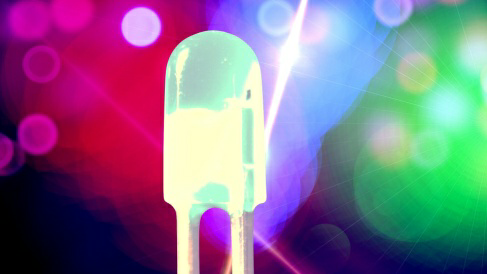 Disclaimer: Copyright infringement not intended.
Context
Union Minister Dr Jitendra Singh launches the Platinum Jubilee Celebrations of CSIR-National Physical Laboratory.
An LED Photometry Laboratory was dedicated at CSIR-NPL to fulfil Prime Minister's vision to develop energy-efficient illumination technology
Photometry
The measurement of the intensity of brightness of light that can be perceived by the human eye is called photometry.
Photometer
A photometer is a device that is used to measure light.
A photometer measures the strength of electromagnetic radiation in the range of infrared radiation to ultraviolet radiation, including the visible part of the electromagnetic spectrum.
Parameters measured by Photometers
Illuminance, Light absorption, Irradiance, Reflection of light, Scattering of light, Fluorescence, Luminescence etc
The LED Photometry Laboratory
The LED Photometry Laboratory is equipped with latest facilities capable of testing high end products like intelligent lighting systems, PWM based LED luminaries, lights with high flashing rates, special purpose warning lamps, aviation lights etc.
Significance
The aim of setting up such Labs is to develop energy-efficient illumination technology.
This national level facility would contribute to making India 'Atma-Nirbhar' in the apex level calibration and testing of LED lighting products.
These will not only save the foreign exchange spent on availing testing and calibration services from abroad but also significantly reduce turn-around time.
About CSIR
The Council of Scientific and Industrial Research abbreviated as CSIR was established by the Government of India in 1942 as an autonomous body that has emerged as the largest research and development organization in India.
Although it is mainly funded by the Ministry of Science and Technology, it operates as an autonomous body through the Societies Registration Act, 1860
Mandate: The research and development activities of CSIR include aerospace engineering, structural engineering, ocean sciences, life sciences, metallurgy, chemicals, mining, food, petroleum, leather, and environmental science.