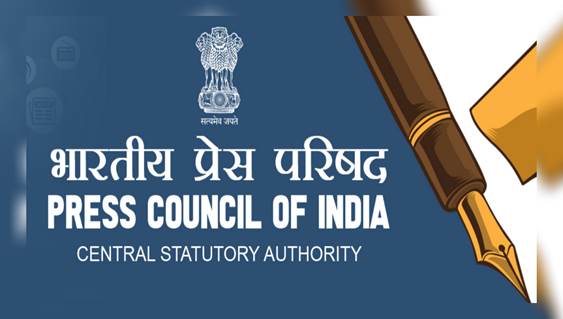 Copyright infringement not intended
Context - Justice Ranjana Prakash Desai has been selected as the Chairperson of the Press Council of India.
Details
A Selection Committee headed by Vice President M. Venkaiah Naidu, Lok Sabha Speaker and Press Council member has approved the appointment of a former judge of the Supreme Court 'Justice Ranjana Prakash Desai' as the Chairperson of the Press Council of India (PCI).

Justice Desai had recently headed the Jammu and Kashmir Delimitation Commission to redraw the Assembly constituencies.
Press Council of India
The Press Council of India was established by the Parliament in 1966.

It was established on the recommendations of the First Press Commission.

The main objective of the council is to maintain the freedom of the press and improving the standards of the press in India.

It is the self-regulatory body under the Press Council Act of 1978.

Traditionally, a retired Supreme Court judge is appointed as the Chairman of the Council.

There are 28 additional members in the council;

20 members of media, nominated by the newspapers, television channels and other media platforms operating in India.

5 members from the Lok Sabha and Rajya Sabha.

3 members as nominees of Sahitya Academy, University Grant Commission and Bar Council of India.

The Council accepts complaints against matters related to journalists or media organizations'.

The Council can investigate and issue a report.

It also can "warn, criticize, or censure" those it finds at fault, but the council has no powers to enforce or impose any penalty on individual journalists and media publications.
https://epaper.thehindu.com/Home/ShareArticle?OrgId=GCQ9U7L6T.1&imageview=0