Prime Minister's Kisan Samman Nidhi (PM-KISAN)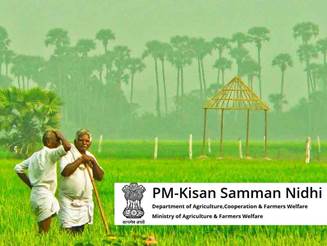 Disclaimer: Copyright infringement not intended.
Context
The number of farmers who received the 11th instalment of funds from the Prime Minister's Kisan Samman Nidhi (PM-KISAN) has fallen by 67%, according to the Agriculture Ministry's response to a Right to Information (RTI) query from activist Kanhaiya Kumar.
About PM Kisan Samman Nidhi Yojana:
PM Kisan Samman Nidhi Yojana or PM-KISAN is a central sector schemelaunched in 2019.

PM-Kisan provides income support to all landholding farmers' families who have cultivable lands. Under this scheme, 100% of funding is provided by the Government of India.

Under PM-KISAN, the Union government provides financial support of Rs 6000/- per year in three equal installments (Rs 2000 each installment).

The amount is directly transferred into the bank accounts of farmers through the Direct Benefit Transfer (DBT) system.

Aadhar validation has been made compulsory.

The scheme was initially available for only small and marginal farmers having land holding less than 2 hectares

but the government removed these minimum land requirement criteria, and now the scheme covers all eligible landholding farmers.

The scheme provides a Self-registration Mechanism: Registration through mobile app, PM KISAN portal and Common Service Centers.

A centralized call center has been established to support the beneficiaries regarding any issues faced during the registration process or for any other grievances.

A mandatory physical verification of 5% beneficiary every year

, In order to maintain the authenticity of the scheme.
Exclusions
Farmer as well as any member of the family belonging to the following categories are not eligible for PM KISAN:
Person holding or retired from the constitutional posts.

Former and present Ministers/State Ministers.

Former or present members of LokSabha/ RajyaSabha/ State Legislative Assemblies/ State Legislative Councils

Former and present Mayors of Municipal Corporations

Former and present Chairpersons of District Panchayats

.

Any serving or retired officers as well as employees under the Central/ State Government Ministries /Offices/Departments.

All retired pensioners who get a monthly pension of Rs.10,000/-or more and belong to the above category.

Any individual who paid their income tax

in the last assessment year is not eligible under this scheme.

Professionals like Doctors, Engineers, Lawyers, Chartered Accountants, and Architects registered with Professional bodies.
There is an option to refund the received amount if one is not an ineligible farmer.
Challenges in PM KISAN Scheme
Lack of Data Base

:

The scheme was hurriedly announced right ahead of the 2018 elections and then the government did not have proper database of farmers.

Difficulty in Identifying Beneficiary Farmers.

No provision for landless or tenant farmers

: Around 14.3 crore landless farmers (census 2011) are not able to avail this scheme. Mainly due to the fact they are not the landholders and are contract farmers.

Providing Inadequate financial support.

Implementation issues like incomplete land records, land disputes.

Lack of infrastructure and uncertainty in agricultural markets have adversely affected agricultural productivity and stability of farm incomes.
Further Concern
Agriculture Ministry's instalment-wise payment success report showed that only 3.87 crore farmers recieved the 11th instalment of ₹2,000 in their accounts in May-June 2022. This is a sharp drop from the 11.84 crore farmers who recieved the first instalment back in February 2019.
Government's stance
No money was transferred to any fraud beneficiary under the PM-KISAN scheme, adding that the benefits have been transferred directly into bank accounts only after the receipt of 100% error-free data of farmers from States, which is validated through Aadhaar or the Public Financial Management System (PFMS) database.
Evaluation
Central Government's PM Kisan is in line with Rythu Bandhu scheme of Telangana and the KALIA (Krushak Assistance for Livelihood and Income Augmentation) of Odisha.

Rythu Bandhu scheme of Telangana

is the first direct farmer welfare support scheme in India, where cash is paid directly. It provides 58.33 lakh farmers Rs 4,000 per acre per season to support farm investment, twice a year, for the rabi and kharif seasons.

PM Kisan will boost rural consumption if implemented properly. But rollout of the scheme is not easy as it depends on proper land records.

The agricultural sector employs more than 50 percent of the total workforce in India, while its contribution to GDP is declining and stands at around 17-18 percent of GDP. Any measure aimed at enhancing rural employment is the best way to address agrarian distress.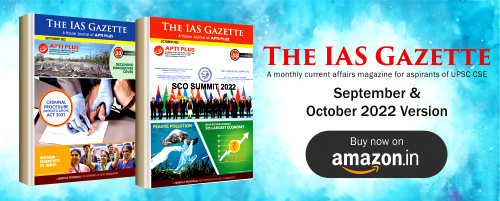 Way Ahead
Proactive role of Banks
Banks involved in primary sector lending or disbursement of crop loans, etc need to be sensitized properly on their critical role in the implementation of PM-KISAN.
Strengthening IT backbone
States with robust computerized land records data base and a good IT infrastructure will be in a better position to implement PM-KISAN. With ICT usage and direct transfer of money to farmers' bank accounts, pilferage would also be less. Farmers not having bank accounts should be encouraged to open 'no-frills' accounts under the Jan-Dhan Yojana. Linking Aadhaar data base will further strengthen the system and analytics later on from this big-data eco-system could assist decision making empirically.
Targeting benefits and updation of land records
The PM-KISAN is intended to benefit small and marginal farmers. In many States, land records are not updated regularly and therefore, there could be instances where the cultivating farmers would have partitioned their holdings from other family members, but would not have the records-of-right to claim the benefit instantly (say, the original land holder might have more than two hectares of land). These kind of genuine cases need to be redressed by revenue authorities so that eligible cases are not deprived. Similarly, fraudulent claims should also be avoided. Involving the Gram Panchayats, wherever possible in targeting of beneficiaries may be explored.
Addressing structural issues
Rationalizing and reducing the input subsidies, particularly that on power and fertilizers would be having less adverse impact on the environment.

Any income support scheme can't cover all the farm households and therefore, enhancing investments in rural infrastructure (roads; irrigation, marketing infrastructure, etc.) and agri R&D would have commentary outcomes in raising farm incomes. The research in agriculture should increasingly focus on the development of climate-resilient varieties and nutrition aspects of agricultural productivity.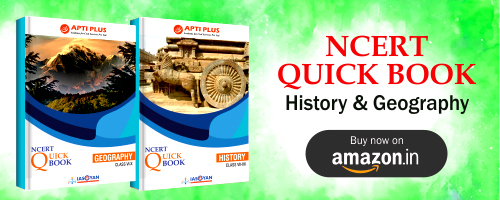 https://www.thehindu.com/news/national/pm-kisan-payout-dropped-67-in-three-years-rti-reply/article66156846.ece