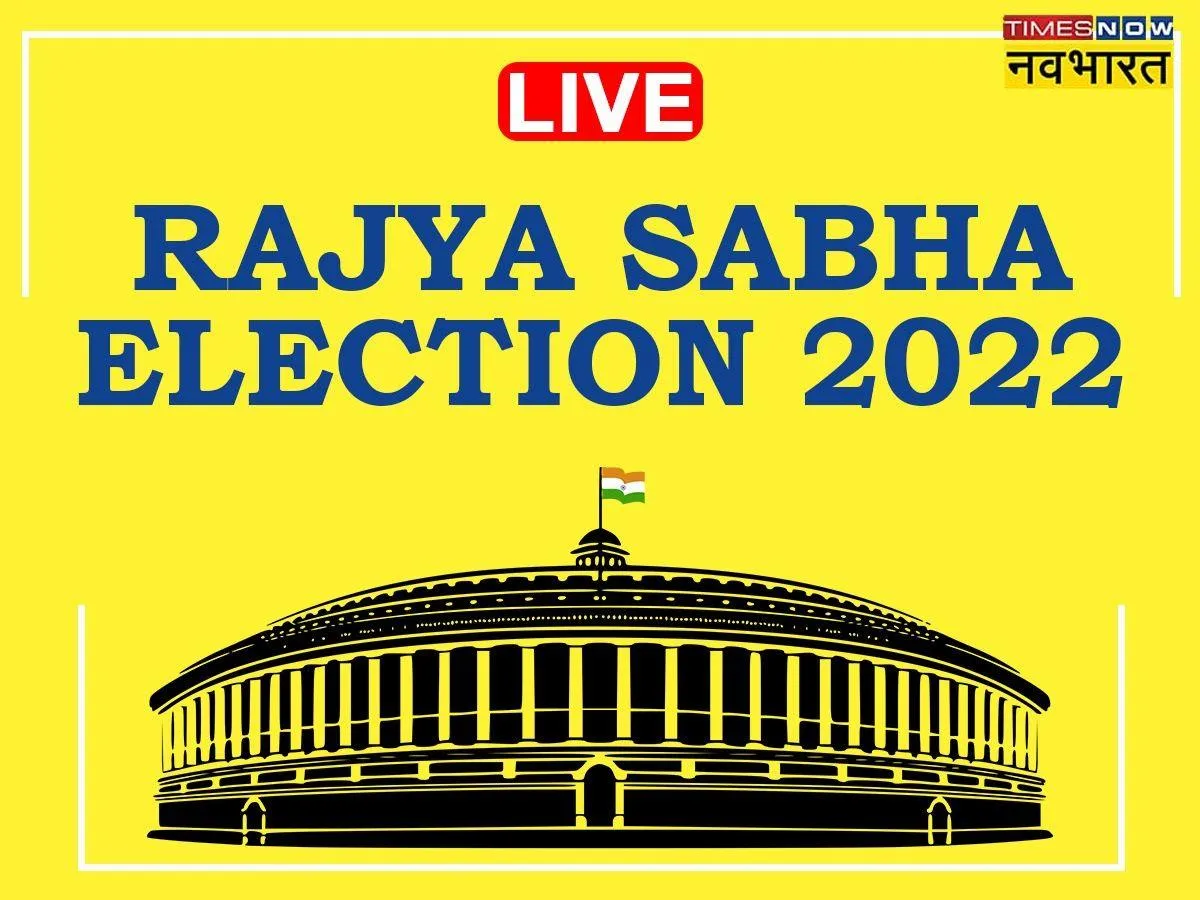 Copyright infringement not intended
In News
Recently the Rajya Sabha election was held for 57 seats.

41 out of 57 candidates have been elected unopposed in the Rajya Sabha election.

On 10th June, Election was conducted for the 16 remaining seats.
About Rajya Sabha
Rajya Sabha was 1st Constituted in 1952.

In 1954, Rajya Sabha announced that the Council of States would be Called 'Rajya Sabha'.

Radhakrishnan was appointed as 1st Chairman.

Maximum Strength:

250, of which 238 are to be elected and 12 are to be nominated by the President.

Present Strength:

245, of which 233 are elected and 12 are nominated.

4 members are elected from UTs (3 from Delhi and 1 from Puducherry). Other Union territories are not represented.

Not subject to dissolution, one-third of its members retire every 2nd year.

6 years Tenures

, but a member elected in a bye-election Serves for the remainder of the term.

The vice-President is the ex officio Chairman, elected by members of both Houses of Parliament in accordance with the System of proportional representation by means of a Single transferable vote, 5 years tenure.

Deputy Chairman is elected by members of Rajya Sabha from amongst its members.

Normally, Prime Minister nominates a Minister who is a member of Rajya Sabha as Leader of the House, but if Prime Minister himself is a member of Rajya Sabha, he will act as Leader of the House.

Secretary-General in Rajya Sabha:

Appointed by Chairman and holds a rank equivalent to Cabinet Secretary, Assists Presiding Officers by giving them advice and expert opinion.
Members of Rajya Sabha
Members are elected by the elected members of Assemblies of States and UTs in accordance with the System of proportional representation by means of the Single transferable vote

.

12 members are nominated by President from amongst persons having special knowledge or practical experience in literature, science, art and Social Service.

Rajya Sabha members can vote in the election of Vice-President but are not allowed to vote in the election of President.

A Minister who is a Member of Lok Sabha has the right to speak in and takes part in the proceedings of Rajya Sabha but has no right to vote in Rajya Sabha and vice versa.

Under Article 105, Members enjoy certain powers and privileges.

If any question arises about disqualification, it is referred to the decision of the President and his decision is final.

Before giving any decision on any such question, President obtains the opinion of the Election Commission and acts according to such opinion.

If any question arises about disqualification under the 10th Schedule, the question is referred to Chairman and his decision is final.
Special powers of Rajya Sabha
Empower Parliament to make laws in respect of any matter enumerated in the State List in the national interest by adopting a resolution to this effect (Article 249).

Creation of All India Services (Article 312).

Approving Proclamations (issued under article 352 or article 356 or article 360).

In legislative matters, Rajya Sabha enjoys almost equal powers with Lok Sabha, except in the case of Money Bills.

Joint Sitting of the Houses for resolving the deadlock between the two Houses, except in Case of Money Bill and Constitution Amendment Bill, Till now only 3 joint Sitting.
Working of Rajya Sabha
There are 24 Department-related Standing Committees (DRSCs), and 8 of them function under the Chairman of Rajya Sabha, while 16 Committees function under the Speaker of Lok Sabha.

Chairman of Rajya Sabha is the Chairman of the Business Advisory Committee, General Purposes Committee and Committee on Rules.

The Deputy Chairman of Rajya Sabha is the Chairman of the Committee of Privileges.

Chairman has a Casting vote in the case of an equality of votes.

To ask a question in Rajya Sabha, Member has to give notice for at least 15 days.

Starred Question requires oral answers and Un-starred Question requires written answers.

4 methods of voting are adopted:

Voice vote, Counting, Division by automatic vote recorder and Division by going into the Lobbies.
https://www.livemint.com/politics/news/rajya-sabha-elections-2022-full-list-of-winners-11654910132851.html

https://t.me/+hJqMV1O0se03Njk9