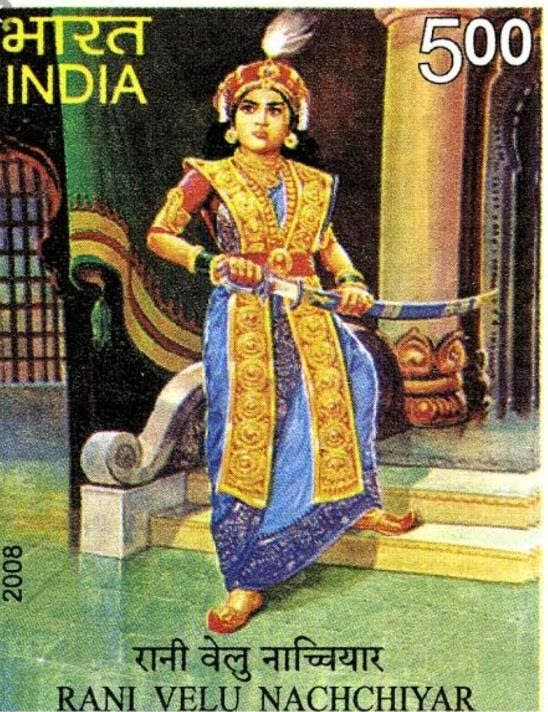 Disclaimer:Copyright infringement not intended.
Context
Prime Minister, Shri Narendra Modi has paid tributes to Rani Velu Nachiyar on her birth anniversary.
About
Rani Velu Nachiyar was a queen of Sivaganga estate from c. 1780–1790.
She was the first Indian queen to wage war with the East India Company in India.
She is known by Tamils as Veeramangai ("brave woman").
During this period, she formed an army and sought an alliance with Hyder Ali with the aim of launching a campaign against the East India Company in 1780.
Acquired Skills: She was trained in war match weapons usage, martial arts like Valari, Silambam (fighting using the stick), horse riding and archery.

She was a scholar in many languages and she had proficiency with languages like French, English and Urdu.

War against the British: In collaboration with Hyder Ali and Gopala Nayaker, she waged a war against the British and emerged victoriously.