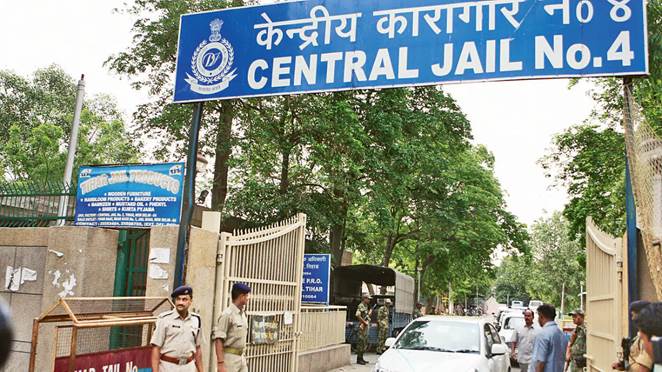 Copyright infringement not intended
In News
The state government of Gujarat has released 11 convicts in the Bilkis Bano murder and gang rape case of 2002.

They were released under the remission and premature release policy of the state government

.
Law on Remissions
Under Articles 72 and 161 of the Indian Constitution, the President and Governors have the power to pardon, suspend, remit, or commute a verdict passed by the courts.

Since prisons are a state subject, state governments also have authorities under Section 432 of the Code of Criminal Procedure (CrPC) to remit sentences.

Section 433A of the CrPC puts certain limitations on state government powers of remission:

Where a sentence of life imprisonment is imposed on a person for an offence for which death is one of the punishments provided by law.

Such person shall not be released from prison unless he had served at least fourteen years of imprisonment.

Prisoners are usually released on the birth and death anniversaries of prominent leaders and other important events (Independence Day, Republic Day, Gandhi Jayanti, etc).
Grounds for remission
The many States have set up their Sentence Review Board to exercise the powers under Section 432 of the CrPC.

The policy varies from state to state; broadly the grounds for remission considered by the Board are the same.

The Supreme Court has highlighted that states cannot arbitrarily exercise the power of remission and they must need to follow due process.

The following factors need to be considered before granting remission;

The seriousness of the crime.

The status of the co-accused.

Conduct of accused in jail.

The Supreme court in the 'Laxman Naskar v. Union of India' (2000) case verdict has laid down 5 grounds on which remission is considered:

Whether the offence is an individual act of crime that does not affect society.

Whether there is a chance of the crime being repeated in future.

Whether the convict has lost the potential to commit a crime.

Whether any purpose is being served in keeping the convict in prison.

Socio-economic conditions of the convict's family.

Jail manuals contain rules that allow certain days of remission every month for the good behaviour of convicts.

However, convicts serving life sentences are entitled to seek remission only after serving a minimum of 14 years.
https://indianexpress.com/article/explained/explained-the-bilkis-case-remissions-8094290/
https://t.me/+hJqMV1O0se03Njk9