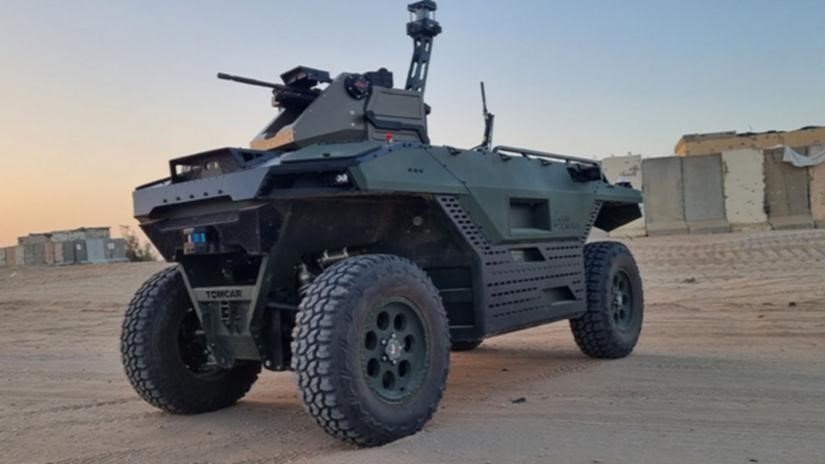 Disclaimer: No Copyright infringement intended.
Context
Recently, an Israeli defense contractor unveiled a remote-controlled armed robot called 'REX MKII' that can patrol battle zones, track infiltrators and open fire.
About
It is operated by an electronic tablet and can be equipped with two machine guns, cameras and sensors.

The robot can gather intelligence for ground troops, carry injured soldiers and supplies in and out of battle, and strike nearby targets.

Proponents say such semi-autonomous machines allow armies to protect their soldiers, while critics fear this marks another dangerous step toward robots making life-or-death decisions.
https://www.newindianexpress.com/world/2021/sep/13/israeli-firm-unveils-armed-robot-to-patrol-volatile-borders-2358182.html