Copyright infringement not intended
Context: Pakistan issued 100 visas to Indian pilgrims, to allow them to participate in the 314th birth anniversary celebrations of Shiv Avtari Satguru Sant Shadaram Sahib, in Sindh province. The pilgrims will visit Shadani Darbar, in Hayat Pitafi, from November 22 to December 3.
Details:
What is the Shadani Darbar, and why does it hold significance for Indian pilgrims?
Located in Hayat Pitafi, Ghotki district, Shadani Darbar is believed to be the biggest Hindu temple in Pakistan's Sindh province.

It was founded in 1786 by Sant Shadaram Sahib, whose anniversary the pilgrims are travelling to celebrate.

According to the temple's website, Sant Shadaram was born in a Lohana khatri family in Lahore in October

It is believed that anyone who takes the blessings of the Dhuni Sahib and drinks the water of the well is delivered from his sufferings and misfortunes.
The 1974 India-Pakistan Protocol
Under the protocol, pilgrims from both countries get visas to visit certain religious shrines without having to go through the usual immigration process.

The

pilgrims can travel only in groups

and the number of such groups is fixed each year.

Fifteen shrines in Pakistan and five in India are covered under this protocol.

The shrines in Pakistan are: Gurudwara Shri Nankana Sahib (Rawalpindi); Gurudwara Shri Panja Sahib (Rawalpindi); Samadhi of Maharaj Ranjit Singh (Lahore); Gurudwara Shri Dera Sahib (Lahore); Gurudwara Janam Asthan (Lahore); Gurudwara Deewan Khana (Lahore); Gurudwara Shaheed Ganj, Singhanian (Lahore); Gurudwara Bhai Tara Singh (Lahore); Gurudwara of Sixth Guru, Mozang, (Lahore); Birthplace of Shri Guru Ram Das (Lahore); Gurudwara Cheveen Padshahi, Mozang (Lahore); Shrine at Sree Katasraj; Shadani Darbar, Hyat Pitafi (Sindh); Sadhu Bela, Khanpur and Mirpur Mathelo (Sindh); Shrine of Hazrat Data Ganj Bakhsh (Lahore).

In India, the protocol covers Hazrat Moinuddin Chishti (Ajmer), Hazrat Nizamuddin Auliya (

Delhi

), Hazrat Amir Khusro (Delhi), Hazrat Mujaddid Alf Sani (Sirhind Sharif, Punjab) and Hazrat Khwaja Alauddin Ali Ahmed Sabir (Kalyar Sharif).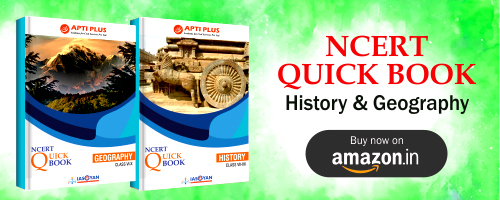 https://indianexpress.com/article/explained/pakistan-visas-indians-shadani-darbar-significance-history-8283126/