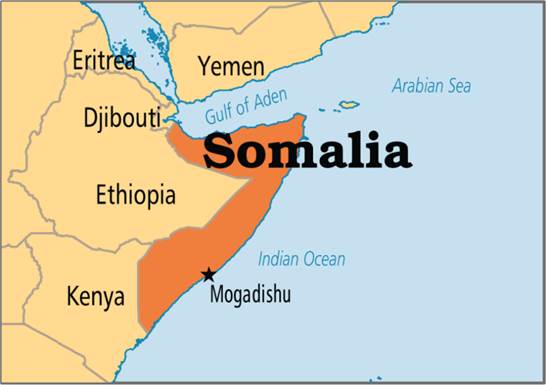 Copyright infringement not intended
In News
In Somalia, the residents and Security forces have killed more than 70 militants in Bahdo town.

The militants belonged to the Al Shabaab fighters group.
Somalia
Somalia

is officially the Federal Republic of Somalia.

It is a country in the Horn of Africa.

It is bordered by;

Ethiopia in the west.

Djibouti in the northwest.

The Gulf of Aden in the north.

The Indian Ocean in the east.

Kenya to the southwest.

Somalia has the longest coastline on Africa's mainland.

Somalia is separated from Seychelles by the Somali Sea.

Somalia is located at the mouth of the Bab-el-Mandeb; the gateway to the Red Sea and the Suez Canal.

Somalia has only two permanent rivers, the Jubba and Shabelle.

Somalia is a semi-arid country with about 1.64% arable land.

Hot conditions prevail year-round, with periodic monsoon winds and irregular rainfall.

Somalia has an estimated population of around 15 million.

Around 85% of its residents are ethnic Somalis.

Most people in the country are Muslims, the majority of them Sunni.

The official languages of Somalia are Somali and Arabic.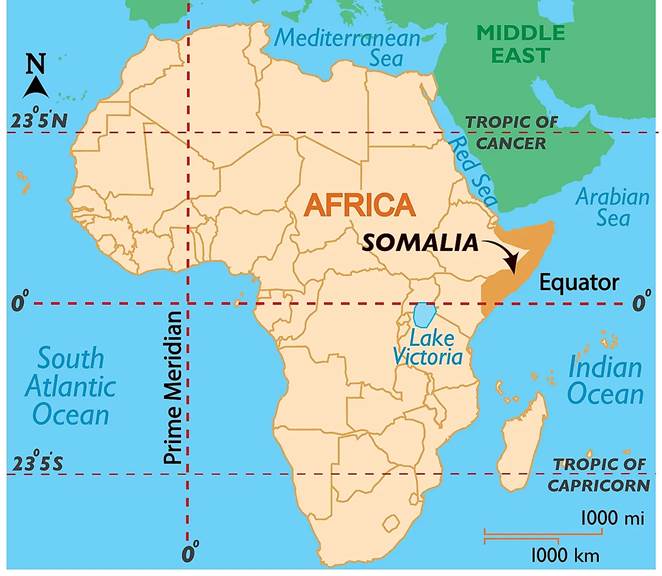 Copyright infringement not intended
https://www.reuters.com/world/africa/somalia-security-forces-residents-kill-70-militants-attack-says-official-2022-06-17/