Thamirabarani civilization
Disclaimer: No Copyright infringement intended.
Context
A US-based lab has carbon-dated the remainings discovered from an ancient civilization in Tamil Nadu to at least 3,200 years.
About
As mentioned the finding has established that the Porunai River (Thamirabarani) civilization dates back to 3,200 years.

The results of the Beta Analytic Testing showed that rice and soil existed dates back to 1155 BCE.

This is the oldest civilization perhaps, older than the Vaigai civilization which is believed to be 2,600 years old.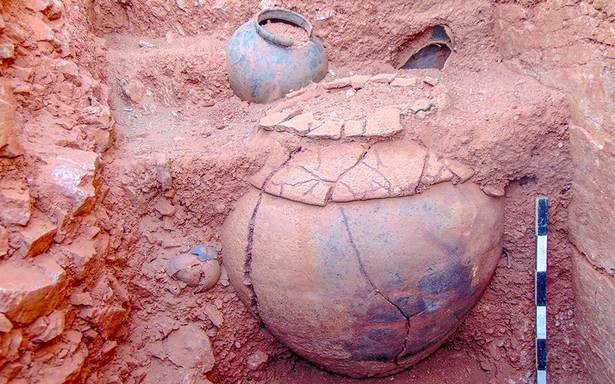 Thamirabarani River
The Thamirabarani or Tamraparni or Porunai is a perennial river that originates from the Agastyarkoodam peak of Pothigai hills of the Western Ghats.

It flows through Tirunelveli and Thoothukudi districts of the Tamil Nadu state of southern India into the Gulf of Mannar.

It was called the Tamraparni River in the pre-classical period, a name it lent to the island of Sri Lanka.

The old Tamil name of the river is Porunai.

From the source to sea, the river is about 128 kilometres (80 mi) long and is the only perennial river in Tamil Nadu.