The Light Combat Aircraft programme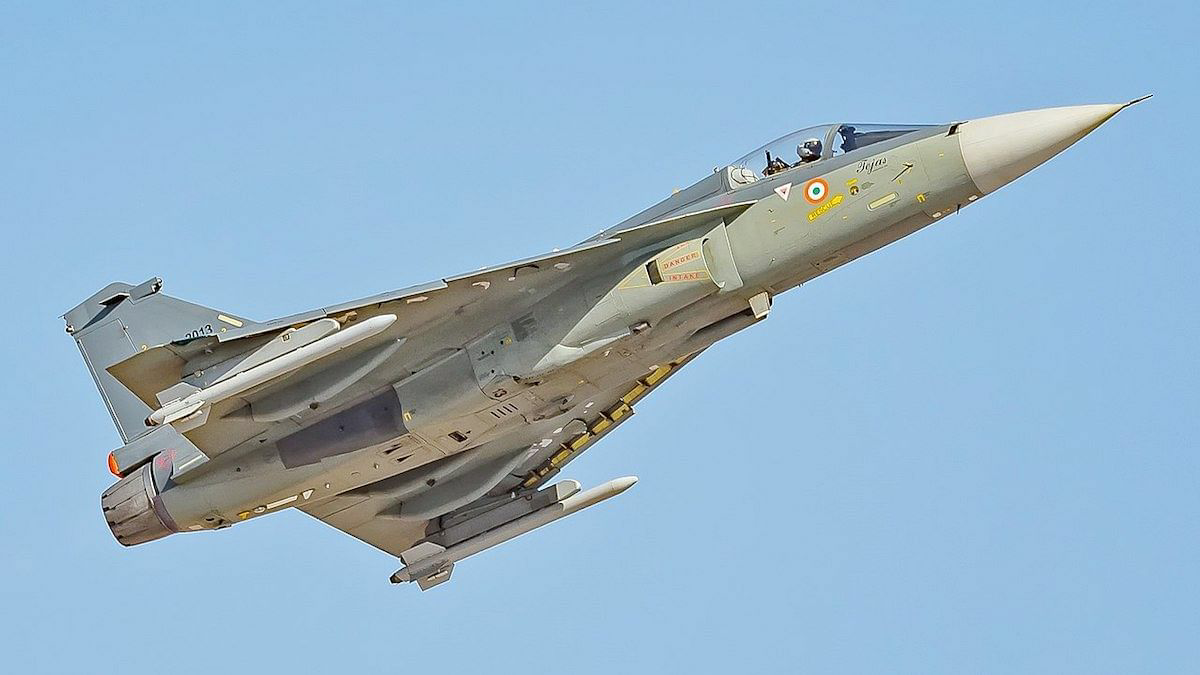 Copyright infringement is not intended
Context: The Hindustan Aeronautics Limited (HAL), expects to deliver all Final Operational Clearance (FOC) variant aircraft to the Indian Air Force (IAF) in 2022 pending some systems from Israel, while the LCA-MK1A is expected to take flight in June this year.
Tejas will only be the second indigenously built fighter aircraft in India's history.
Tejas' history
1983: first time when the Government of India cleared a project to build a new Light Combat Aircraft as a replacement for MiG 21s.
Tejas is 50 per cent indigenous.
It has a GE American engine, an Israeli Elta radar, and British aerospace, avionics, and other engines.
About Tejas