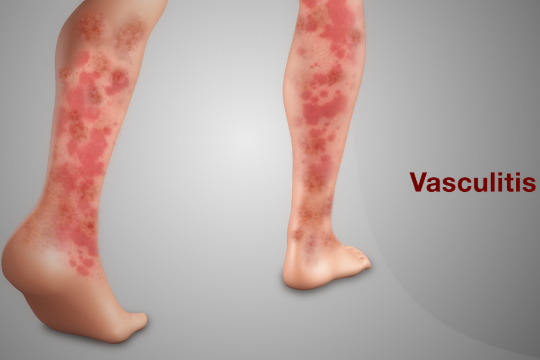 Disclaimer: Copyright infringement not intended.
Context
Actor Ashton Kutcher had a "weird, super rare form of vasculitis" two years ago that "knocked out" his vision, hearing, and "all my equilibrium".
About Vasculitis
Vasculitis involves inflammation of the blood vessels. The inflammation can cause the walls of the blood vessels to thicken, which reduces the width of the passageway through the vessel. If blood flow is restricted, it can result in organ and tissue damage.

There are many types of vasculitis, and most of them are rare. Vasculitis might affect just one organ, or several. The condition can be short term or long lasting.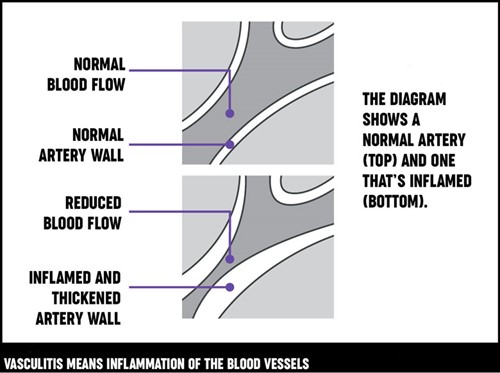 Symptoms
Fever

Headache

Fatigue

Weight loss

General aches and pains
Causes
The exact cause of vasculitis isn't fully understood. Some types are related to a person's genetic makeup. Others result from the immune system attacking blood vessel cells by mistake. Possible triggers for this immune system reaction include:
Infections, such as hepatitis B and hepatitis C

Blood cancers

Immune system diseases, such as rheumatoid arthritis, lupus and scleroderma

Reactions to certain drugs
What are the different kinds of vasculitis?
There are around 20 different disorders that are classified as vasculitis. Angiitis and Arteritis are used as synonyms for vasculitis, literally meaning "inflammation within blood vessels" or "inflammation in arteries."

There are many different types of diseases that belong to this category. Although the diseases are similar in some ways, they often differ with respect to which organs are affected, which medications are used to treat them, and other characteristics.
How is vasculitis treated?
Different types of inflammation cause different diseases, which have their own symptoms and treatment protocols.

Steroids are frequently prescribed, as are some other medicines that reduce the activity of the immune system.

Health organisations caution that some kinds of vasculitis can become serious problems if not treated.
https://indianexpress.com/article/explained/explained-health/ashton-kutcher-vasculitis-explained-8080014/