Copyright infringement not intended
Context: Following reports of two separate violent attacks in which five people were reportedly killed, the Brazilian government has pledged to expedite the removal of illegal miners from Yanomami, the nation's largest indigenous territory.
Details
Yanomami Territory
The Yanomami territory is the largest Indigenous land in Brazil, covering an area of about 96,000 square kilometres in the Amazon rainforest.

It is home to about 30,000 Yanomami people, who live in hundreds of villages scattered across the region.

The Yanomami are one of the most isolated and culturally diverse Indigenous groups in the world, with their languages, customs and beliefs.
Challenges they face
Their territory has been invaded by thousands of illegal miners who are searching for gold and other minerals in the rivers and forests.

Miners and outsiders have brought violence, disease and environmental destruction to the Yanomami lands, threatening their survival and well-being.
Recent incidents
In January 2023, President launched a crackdown on illegal mining in the Yanomami territory, with the help of the military, environmental agencies and police forces.

The operation aims to remove all the miners who are still there illegally and restore the sovereignty and integrity of the Indigenous land.

According to Minister, around 80% of the more than 20,000 miners that invaded the territory have been evicted so far.

The operation has also faced resistance and violence from some of the miners, who are armed and organized by criminal groups
Way Forward
The expulsion of illegal miners from the Yanomami territory is not only a matter of law enforcement but also a matter of human rights and environmental preservation.

The Yanomami people have the right to live in peace and dignity on their ancestral lands, without being exposed to violence, disease and pollution.

The Amazon rainforest has a vital role in regulating the global climate and biodiversity, and it cannot afford to lose more of its natural resources and ecosystems.
Conclusion
It is important that Brazil pushes out illegal miners from its Yanomami territory, and ensures that they do not return or invade other Indigenous lands. This is a crucial step to protect the rights and lives of the Yanomami people, as well as the health and future of the Amazon rainforest.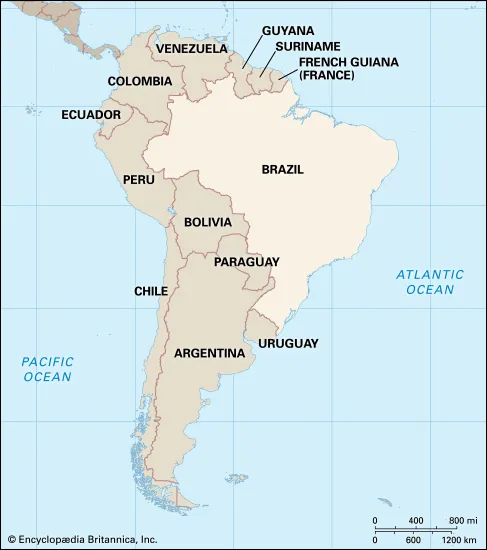 PRACTICE QUESTION
Q. Recently "Yanomami territory" was frequently seen in the news. The territory is part of;
(A) Myanmar
(B) Thailand
(C) Argentina
(D) Brazil
Answer: D
https://indianexpress.com/article/explained/explained-global/why-is-brazil-pushing-out-illegal-miners-from-its-yanomami-territory-8589973/