AIR Discussions (August 1st Week)
AIR SPOTLIGHT
DIGITAL TRANSACTIONS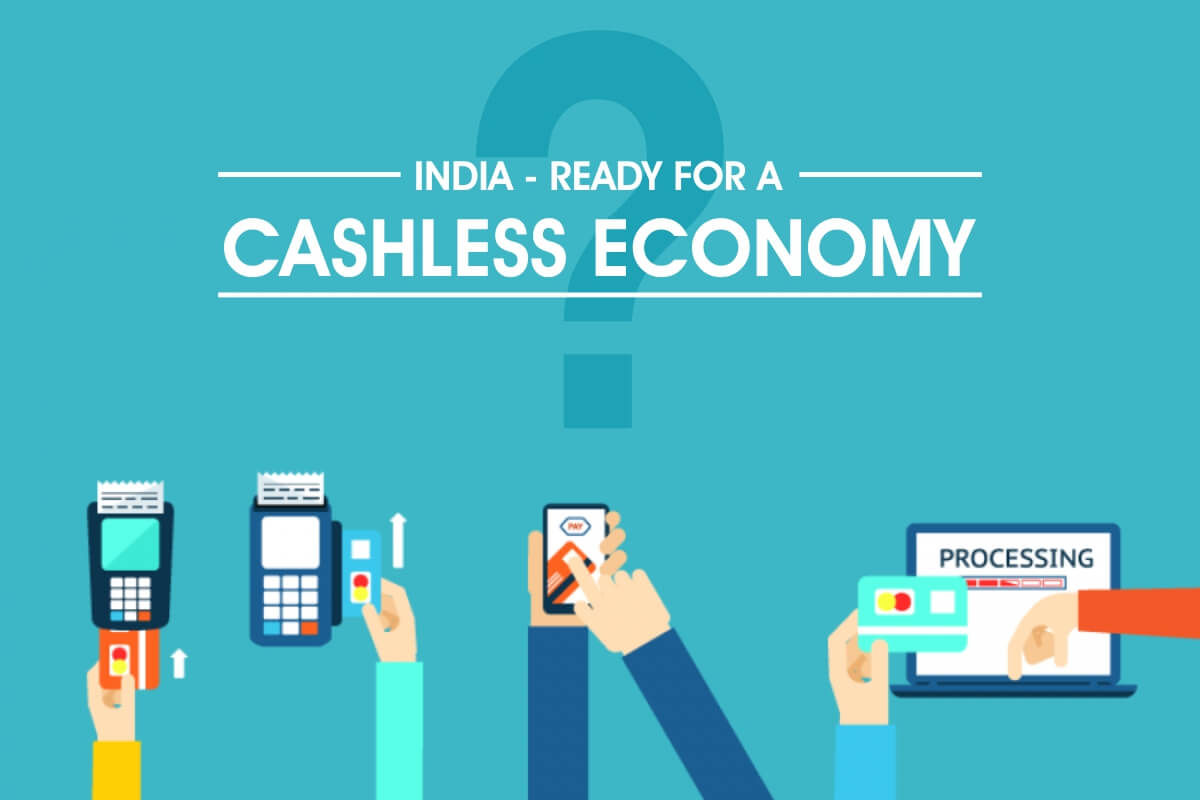 Disclaimer: Copyright infringement not intended.
Context
According to recent data released by the National Payment Corporation of India (NPCI), the Unified Payments Interface (UPI) recorded over 6 billion transactions amounting to Rs. 10.62 trillion in July 2022; the highest ever since its inception in 2016.

The Covid-19 pandemic has fuelled the acceleration of the adoption of digital payments in the country in the last two years.

In FY22, UPI processed more than 46 billion transactions amounting to over Rs 84.17 trillion and, in FY21, it had processed 22.28 billion transactions, amounting to Rs 41.03 trillion.

Reflecting the rapid adoption of digital payments in the country, the Reserve Bank of India's (RBI) digital payments index (DPI) rose to 349.30 as of March 2022, as against 304.06 in September 2021.
What is UPI?
Unified Payments Interface (UPI) is a system that powers multiple bank accounts into a single mobile application (of any participating bank), merging several banking features, seamless fund routing & merchant payments into one hood.

It also caters to the "Peer to Peer" collect request which can be scheduled and paid as per requirement and convenience.

It is unique due to

:

Immediate money transfer through mobile device round the clock 24*7 and 365 days.

Single Click 2 Factor Authentication – Aligned with the Regulatory guidelines, yet provides for a very strong feature of seamless single click payment.

Virtual address

of the customer for Pull & Push provides for incremental security with the customer not required to enter the details such as Card no, Account number; IFSC etc.
What is Merchant Discount Rate (MDR?
Merchant Discount Rate (alternatively referred to as the Transaction Discount Rate or TDR) is the total of all the charges and taxes that a digital payment entails.

For instance, the MDR includes bank charges, which a bank charges customers and merchants for allowing payments to be made digitally.

Similarly, MDR also includes the processing charges that a payments aggregator has to pay to online or mobile wallets or indeed to banks for their service.

If customers don't pay and merchants don't pay, some entity has to pay for the MDR costs.
What is the significance of rising UPI transactions?
The rising numbers show the popularity of the UPI among Indian citizens.

It allows the users of a mobile phone to the UPI application and link /her bank account and make transactions for payment to goods or service providers or to transfer money from one bank account to another bank account.

The popularity of UPI increased for its seamless way of using via OTP recognition making it a simple and easy transaction methodology using a technological platform.

It has been embraced quickly by the people, particularly during COVID-19. As people were not able to go to banks or even buy goods or services, they prefer transacting through the online mode.

In a matter of three years the usage has been raised from one billion to 6 billion transactions (monthly) proving the utility of the UPI.
Was the increase in absolute number in terms of transactions has lived up to the government's expectations?
Yes, the objective of UPI was not just persuading people to use cashless transactions but also to make ease in making and receiving payments.

There are many economies in the world which are cash dependent like Japan and Brazil, hence, it is not an accurate way of judging a country's development based on online transactions.

What needs to be recognised is the transaction failures in using UPI. Addressing such concerns will further impetus digital transactions in India.
The NPCI also reported that digital transactions are rising but at the same time cash in circulation is also rising.
What are the reasons for such a dramatic increase in cash transactions?
Tax evasion

is the foremost reason for the rise in a cash transactions. People who evade tax do not want to come under the tax net to avoid keeping a record of their transactions in the public domain.

People with low digital literacy especially in the rural areas prefer using cash as the digital transaction also needs technology compliant phone, that should be linked with a digital ID and bank account. This discourages people with less affordability and digital literacy to go through digital transactions.
The increase in digital payments also indicates the formalisation of the economy. This was recently reflected in an increase in GST collections in July 2022.
Does an increase in digital transaction may also increase taxpayers?
The greater use of UPI will bring more formalisation to the economy. But this cannot be an end in itself. The government have to make digital payments a preferred mode of payment and that is possible by bringing down the costs and the necessary wherewithal for making digital transactions more accessible and easier.

At present, there is no merchant discount rate (MDR) but it is expected that the Government may levy MDR in future. This will bring hurdles, as it will raise the cost of transactions and will encourage people to prefer cash as a mode of transaction.

Therefore, the policy environment and awareness programs will have to keep pace with the need to make use of digital transactions as easy as less costly to achieve the goal of a cashless economy.
Is levying MDR necessary?
The UPI is developed by NPCI. An entity which not purely government-owned and its promoters and shareholders are different financial intermediaries. They are the ones who are providing services.

These services incurred cost, though this entity may not be a profit motive, however, the small percentage of cost needs to be reimbursed.

For example, the food ration programme in India provides free or subsidised food grains to the people based on Socio-Economic Caste Census, not to everybody. Therefore, MDR needs to be levied.
Imposing MDR will increase the volume of transactions that will also help in reducing MDR or bringing it to the minimum level
It has been seen that since 2019 there has been a rapid increase in the UPI transaction on monthly basis. Hence, the concern would be the rate of MDR to maintain the rising digital transactions and also to reimburse the cost to service providers.

One suggestion for the MDR rate, is that the rate should be based on the value of the transaction. For example, transactions above Rs. 1000 shall attract a service charge. This will help achieve both goals.
The UPI has set a target of one billion transactions a day. Is such an ambitious target achievable?
India is a country of 140 billion people who are transacting through either cash or bank cheques. This shows the huge potential in digital transactions.

The UPI allow Indians to transact between merchant to merchant, business to customer and customer to customer. So, if the government with an effective policy make people transact digitally, this ambitious target can be achieved.
The Reserve Bank of India (RBI) has recently allowed linking Rupay Credit Card to UPI, how is this going to help in raising the transaction volume?
Most public sector banks (PSBs) issue debit cards with the Rupay facility which will link with the UPI. This will bring a large number of customers who previously were not using UPI.

The linkage will increase the transaction volume but this linkage will attract MDRe., service charge. The rate of MDR is a matter of debate.
In need to enlarge the financial inclusiveness, India needs to encourage digital transactions. The government must also make sure that the large number of people who don't have access to mobile phones or don't want to use them, should be encouraged to bring them under this net. This increased inclusion will reflect the benefits of the digital transaction to all kinds of people of different strata of society.
https://newsonair.gov.in/Spotlight.aspx#
https://t.me/+hJqMV1O0se03Njk9
NEWS IN BRIEF: PRELIMS SPECIAL
One Nation-One Ration Card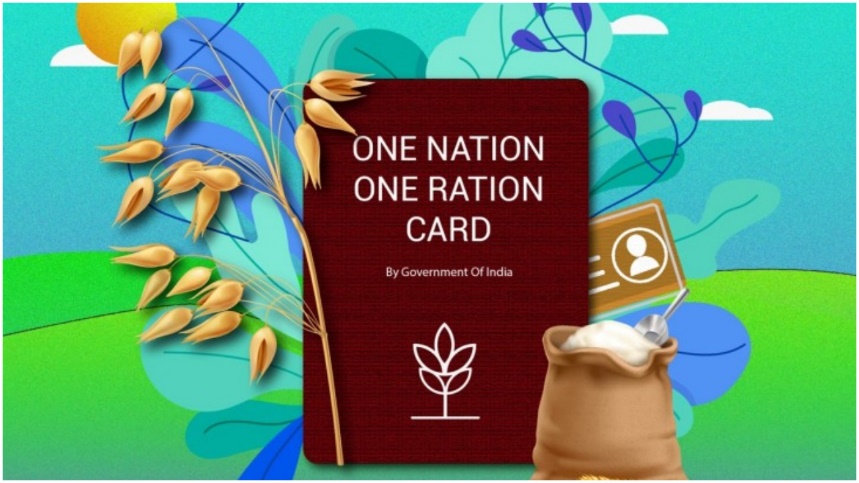 Disclaimer: Copyright infringement not intended.
Context
As per the Food and Public Distribution Ministry over eighty crore beneficiaries avail of the benefit under the One Nation-One Ration Card. While completing three years of its launch, the scheme recorded nearly three crore portability transactions per month and a total of over seventy-seven crore portable transactions.
About One Nation-One Ration Card
Finance Minister Nirmala Sitharaman during the Union Budget 2021 announced that migrants in India will benefit under the One Nation One Ration scheme. The migrants under the scheme can purchase rations from anywhere in the country by using their ration card.
The major benefit of the One Nation One Ration Card is that the people who are eligible to receive subsidised food grain can do so from any FPS shop in any city.
Under the ONORC, all the beneficiaries from one state can get their share of rations in other states where the ration card was originally issued.
Any recipient can use their ration cards at any PDS shop across the country. ONORC is aimed at providing universal access to PDS food grains for migrant workers.
The ONORC also allow the beneficiaries to choose their dealer. With many cases of misallocation, the beneficiary can switch to another FPS shop instantly, if there is any case of foul play.
https://newsonair.gov.in/News?title=Over-77-crore-portable-transactions-recorded-under-One-Nation-One-Ration-Card-Scheme&id=445355
https://t.me/+hJqMV1O0se03Njk9
ONGC Para Games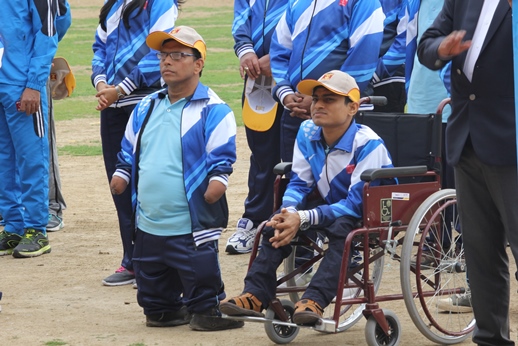 Disclaimer: Copyright infringement not intended.
Context
Union Minister of Petroleum and Natural Gas Hardeep Singh Puri inaugurated the fourth ONGC Para Games in Tyagraj Sports Complex in New Delhi.
The ONGC Para Games will brim a platform to bring in the inclusiveness of the public enterprises under the Ministry.
About ONGC Para Games
ONGC conceptualized and started this Para Games in 2017, to mainstream the especially-abled persons on their rolls.

To widen the scope of the games, ONGC roped in athletes from IOCL, BPCL, HPCL, EIL, OIL and GAIL to be part of the grand 3rd edition of ONGC Para Games at Gandhinagar.

In this current 4th edition, apart from the 192 ONGCians, seven other public enterprises are participating viz. IOCL (21), GAIL (15), BPCL (13), MRPL (11), EIL (9), OIL (8) and HPCL (6).

With the help of the Paralympic Committee of India, ONGC organizes the Para Games in an international format from its very first edition in 2017, where 120 ONGC PwD employees participated in games like athletics, badminton, table tennis and a wheelchair race.

The participation and the diversity of the games have progressively increased since then. Many of the para-athletes participating in the ONGC Para Games have brought glory to India in the Paralympics also.
https://newsonair.gov.in/News?title=Union-Minister-Hardeep-Singh-Puri-inaugurates-4th-ONGC-Para-Games-in-Thyagaraj-Sports-Complex-in-New-Delhi&id=445353
https://t.me/+hJqMV1O0se03Njk9
Essential Commodities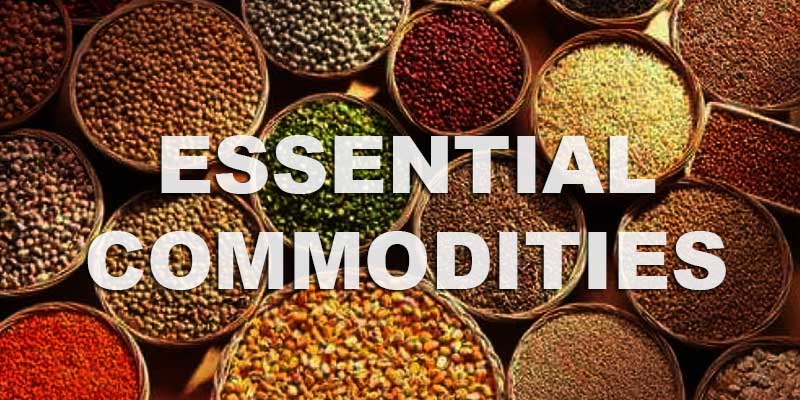 Disclaimer: Copyright infringement not intended.
Context
In the ongoing Rajya Sabha session Elamaram Kareem of CPI (M) criticized the government for inflation and GST hike on essential commodities.
About Essential Commodities
There is no specific definition of essential commodities in the Essential Commodities Act 1995. Section 2(A) of the act states that an "essential commodity" means a commodity specified in the "Schedule" of this Act.

The Act gives powers to the central government to add or remove a commodity in the "Schedule." The Centre, if it is satisfied that it is necessary to do so in the public interest, can notify an item as essential, in consultation with state governments.

At present, the "Schedule" contains 9 commodities — drugs; fertilisers, whether inorganic, organic or mixed; foodstuffs, including edible oils; hank yarn made wholly from cotton; petroleum and petroleum products; raw jute and jute textiles; seeds of food-crops and seeds of fruits and vegetables, seeds of cattle fodder, jute seed, cotton seed; face masks; and hand sanitisers.

The latest items added to this schedule are face masks and hand sanitisers, which were declared essential commodities with effect from March 13, 2020, in the wake of the Covid-19 outbreak.

By declaring a commodity as essential, the government can control the production, supply, and distribution of that commodity, and impose a stock limit.
https://newsonair.gov.in/News?title=Rajya-Sabha-takes-up-short-duration-discussion-on-rising-prices-of-essential-commodities-in-country&id=445348
https://t.me/+hJqMV1O0se03Njk9
India-Maldives
Disclaimer: Copyright infringement not intended.
Context
Recently, Prime Minister Narendra Modi and President of Maldives Ibrahim Mohamed Solih held one on one, restricted and delegation-level talks in New Delhi.

Six agreements were exchanged

following the delegation-level talks in areas including cyber security, disaster management, and infrastructure.
India-Maldives Relations
India and Maldives share ethnic, linguistic, cultural, religious and commercial links steeped in antiquity and enjoy close, cordial and multi-dimensional relations.

India was among the first to recognise the Maldives after its independence in 1965 and to establish diplomatic relations with the country.

India established its mission at the level of CDA in 1972 and resident High Commissioner in 1980.

The Maldives opened a full-fledged High Commission in New Delhi in November 2004, at that time one of its only four diplomatic missions worldwide.

India was the first to assist the Maldives during the 2004 Tsunami as well as the water crisis in Malé in Dec 2014.

Prime Minister Modi attended the inauguration ceremony of President Ibrahim Mohamed Solih on 17 Nov 2018 as the only HoS/HoG.

India provides the largest number of training opportunities for the Maldivian National Defence Force (MNDF), meeting around 70% of their defence training requirements.

Increase Chinese influence on Male is a concern for India.
https://newsonair.gov.in/News?title=PM-Modi-and-President-of-Maldives-Ibrahim-Mohamed-Solih-hold-one-on-one%2c-restricted-and-delegation-level-talks-in-New-Delhi&id=445349
https://t.me/+hJqMV1O0se03Njk9
DAY-NRLM
Disclaimer: Copyright infringement not intended.
Context
The Minister of State for Rural Development in the Lok Sabha held that eight crores 41 lakh rural women have been mobilised through Deendayal Antyodaya Yojana – National Rural Livelihoods Mission (DAY-NRLM) into 77 lakh 40 thousand Self-Help Groups (SHG).

These SHGs have been federated into four lakh 37 thousand Village Organisations and over 28 thousand Cluster Level Federations.
About DAY-NRLM
Aajeevika - National Rural Livelihoods Mission

(NRLM) was launched by the Ministry of Rural Development (MoRD), Government of India in June 2011. In November 2015, the program was renamed Deendayal Antayodaya Yojana (DAY-NRLM).

Aided in part through investment support by the World Bank, the Mission aims at creating efficient and effective institutional platforms for the rural poor, enabling them to increase household income through sustainable livelihood enhancements and improved access to financial services.

NRLM set out with an agenda to cover 7 Crore rural poor households, across 600 districts, 6000 blocks, 2.5 lakh Gram Panchayats and 6 lakh villages in the country through self-managed Self-Help Groups (SHGs) and federated institutions and support them for livelihoods collectives in 8-10 years.

In addition, the poor would be facilitated to achieve increased access to rights, entitlements and public services, diversified risk and better social indicators of empowerment.

DAY-NRLM believes in harnessing the innate capabilities of the poor and complements them with capacities (information, knowledge, skills, tools, finance and collectivization) to participate in the growing economy of the country.
https://newsonair.gov.in/News?title=8-crore-41-lakh-rural-women-members-mobilised-through-DAY-NRLM-into-77-lakh-40-thosuand-SHGs-till--July-28%3a-Govt&id=445347
https://t.me/+hJqMV1O0se03Njk9