C-295MW Transport Aircraft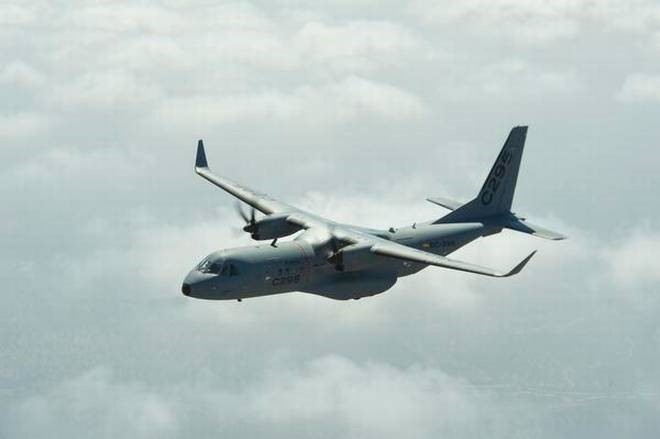 Disclaimer: Copyright infringement not intended.
Context:
This is the first project of its kind in which a military aircraft will be manufactured in India under technology transfer by a private company and is expected to cost close to $3bn.
The procurement of 56 C-295MW transport aircraft from Airbus Defence and Space S.A., Spain approved by the Cabinet Committee on Security marks the culmination of a decade-long process by the Indian Air Force (IAF) to replace the ageing Avro aircraft in service, pending signing of the formal contract.
Sixteen aircraft will be delivered in flyaway condition from Spain within 48 months of signing of the contract and 40 aircraft will be manufactured in India by Tata Consortium within 10 years of signing of the contract.
The IAF has 56 Avro transport aircraft procured in the 1960s and in urgent need of replacement.
The Avros once inducted could be deployed on the sea routes replacing the An-32s in those sectors.
The C-295MW is a transport aircraft of 5-10 tonne capacity and has a rear ramp door for quick reaction and para dropping of troops and cargo.
The project would give a boost to aerospace ecosystem in India wherein several Micro, Small and Medium Enterprises spread over the country would be involved in manufacturing of parts of the aircraft.
The programme would act as a catalyst in employment generation in the aerospace ecosystem of the country and was expected to generate 600 highly skilled jobs directly, over 3,000 indirect jobs and an additional 3,000 medium skill employment opportunities.
https://www.thehindu.com/news/national/avro-aircraft-replacement-and-c-295-aircraft-induction-critical-for-the-iaf/article36376175.ece?homepage=true