EGYPT, ISRAEL STEP IN TO BOOST GAS SUPPLY TO EU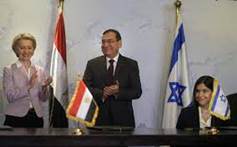 Copyright infringement not intended
Context: Egypt, Israel and the European Union signed a deal to increase liquified natural gas sales to EU countries, who aim to reduce their dependence on supplies from Russia as the war in Ukraine drags on.
Details:
The deal will see Israel send more gas via Egypt, which has facilities to liquify it for export by sea.

Israel and Egypt have emerged as gas exporters in recent years following major offshore discoveries.

Under the deal, the EU will help Egypt and Israel increase their gas production and exploration in their territorial waters

.

Last year, the European Union imported roughly 40% of its gas from Russia and has had difficulty imposing sanctions on Russia over its ongoing invasion of Ukraine.

Israel said the deal was a result of Russia's invasion of Ukraine, which caused a European energy crisis.

Egypt described the deal as "an important milestone" for cooperation between Egypt, Israel and the EU.

This will lead to further cooperation between members of the East Mediterranean Gas Forum.

According to the deal, the Israeli gas will be brought via pipeline to Egypt's LNG terminal in the Mediterranean Sea before being transported by tanker to European shores.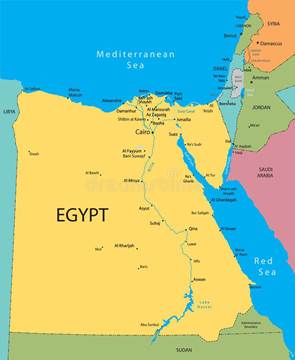 Copyright infringement not intended
https://epaper.thehindu.com/Home/ShareArticle?OrgId=GMP9U7F2M.1&imageview=0