FIFTH EDITION OF JAPAN-INDIA BILATERAL MARITIME EXERCISE 'JIMEX'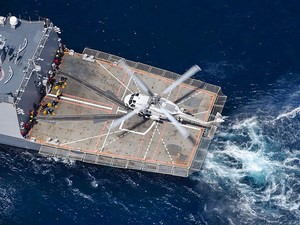 Copyright infringement is not intended
Context: The fifth edition of India – Japan Maritime Bilateral Exercise, JIMEX, between the Indian Navy (IN) and the Japan Maritime Self-Defence Force (JMSDF) conducted.
About JIMEX:
JIMEX series of exercises commenced in January 2012 with special focus on maritime security cooperation.
The last edition of JIMEX was conducted in September 2020.
Aim:
JIMEX-21 aims to develop common understanding of operational procedures and enhance inter-operability through conduct of a multitude of advanced exercises, across the entire spectrum of maritime operations.
Multi-faceted tactical exercises involving weapon firings, cross-deck helicopter operations and complex surface, anti-submarine and air warfare drills.
Naval cooperation between India and Japan has increased in scope and complexity over years.
JIMEX-21 will further enhance the cooperation and mutual confidence between the two navies and fortify the long-standing bond of friendship between the two countries.
https://www.pib.gov.in/PressReleasePage.aspx?PRID=1761131