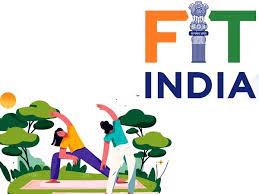 Disclaimer: No Copyright infringement intended.
Context
Union Minister of Youth Affairs and Sports and Union Minister of Education launched the Fit India Quiz, which is the first-ever quiz on fitness and sports.
About
The nation-wide quiz is aimed at creating awareness about fitness and sports among school-going children, while giving them a chance to compete on a national platform and an opportunity to win a total cash prize of more than Rs 3 crores for their schools.

The Fit India Quiz will inculcate mental alertness at a very early age and the quiz is a perfect way to simultaneously enhance sports knowledge.