FOSS4GOV INNOVATION CHALLENGE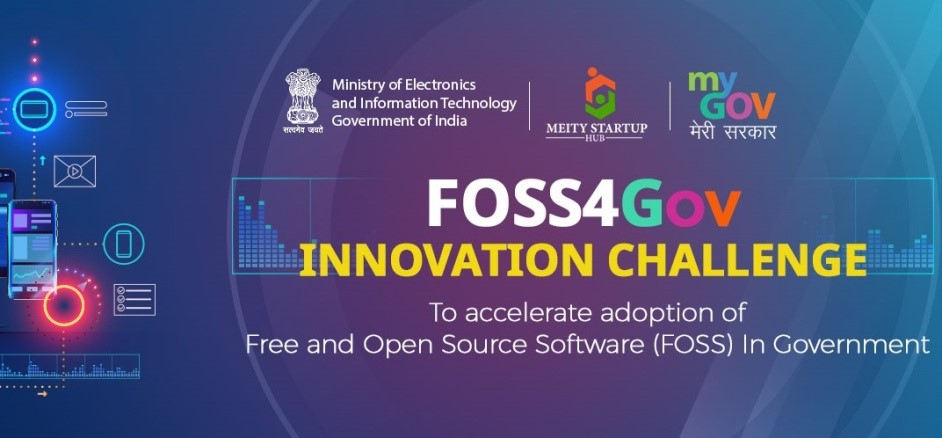 Disclaimer: No Copyright infringement intended.
Context
The government has extended the last date of participation and submission in FOSS4Gov Innovation Challenge till 15th of September.
About
The Ministry of Electronics & Information Technology (MeitY) had announced #FOSS4Gov Innovation Challenge to accelerate adoption of Free and Open Source Software (FOSS) in Government and build Indian FOSS Ecosystem.
Through this challenge, the government invites innovators, start-ups, working professionals, academics and students in India to showcase their existing FOSS based innovations and/or build new, implementable, open source product innovations in Customer Relationship Management (CRM) and Enterprise Resource Planning (ERP) with possible applications for Govtech in Health, Education, Agriculture, Urban Governance etc.
Significance
This challenge is an opportunity for participants to pitch ideas to experts and receive mentorship to develop and fine-tune solutions.
The winners of the challenge will also receive cash rewards and incubation support to scale their products.
Additionally, they will have the opportunity to get their solutions listed on the Government e Marketplace (GeM) , thus allowing a host of central and state government departments to procure them.
India has great prospects to become a vibrant hub for FOSS innovations.
India has one of the largest pools of developers in the world.
The challenge provides opportunity to integrate proposed solutions with existing GovTech projects.
It aims to create an exclusive group of innovators that can be leveraged for various projects.