India, Australia to hold 2+2 meet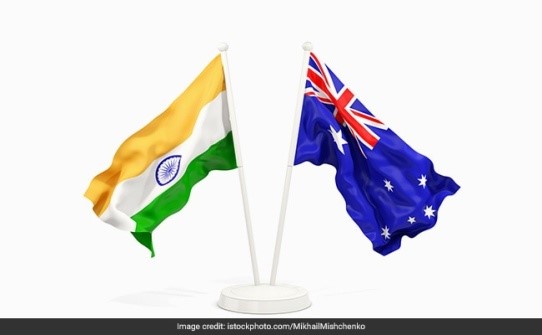 Disclaimer: Copyright infringement not intended.
Context: India and Australia will hold the inaugural '2+2' Ministerial meeting .
Growing cooperation between India-Australia:
These inaugural 2+2 discussions are a cornerstone of the Australia-India Comprehensive Strategic Partnership, which is founded on a shared commitment to a secure, stable and prosperous Indo-Pacific region.
India and Australia have increased interoperability in the maritime domain as both sides have signed a 'Joint Guidance for Navy to Navy Relationship Document'.
Close cooperation in regional and multilateral fora like Indian Ocean Naval Symposium (IONS), Western Pacific Naval Symposium (WPNS), Indian Ocean Rim Association (IORA) and ASEAN.
Expanding bilateral defence relations, India and Australia signed Mutual Logistics Support
Australia has also deployed a Liaison Officer at the Indian Navy's Information Fusion Centre for Indian Ocean Region (IFC-IOR) as part of joint maritime efforts.
2+2 Dialogue mechanism
The 'two plus two dialogue' is an expression used to indicate that two appointed ministers from each country, (ministers of defence and external affairs in India's case) will meet up to discuss the two countries' strategic and security interests.
Goal: To establish a diplomatic conversation between the two countries'.
India conduct 2+2 dialogue with S., Japan and Australlia.
https://www.thehindu.com/news/national/india-australia-to-hold-22-meet/article36369867.ece?homepage=true