India's Bhadla Solar Park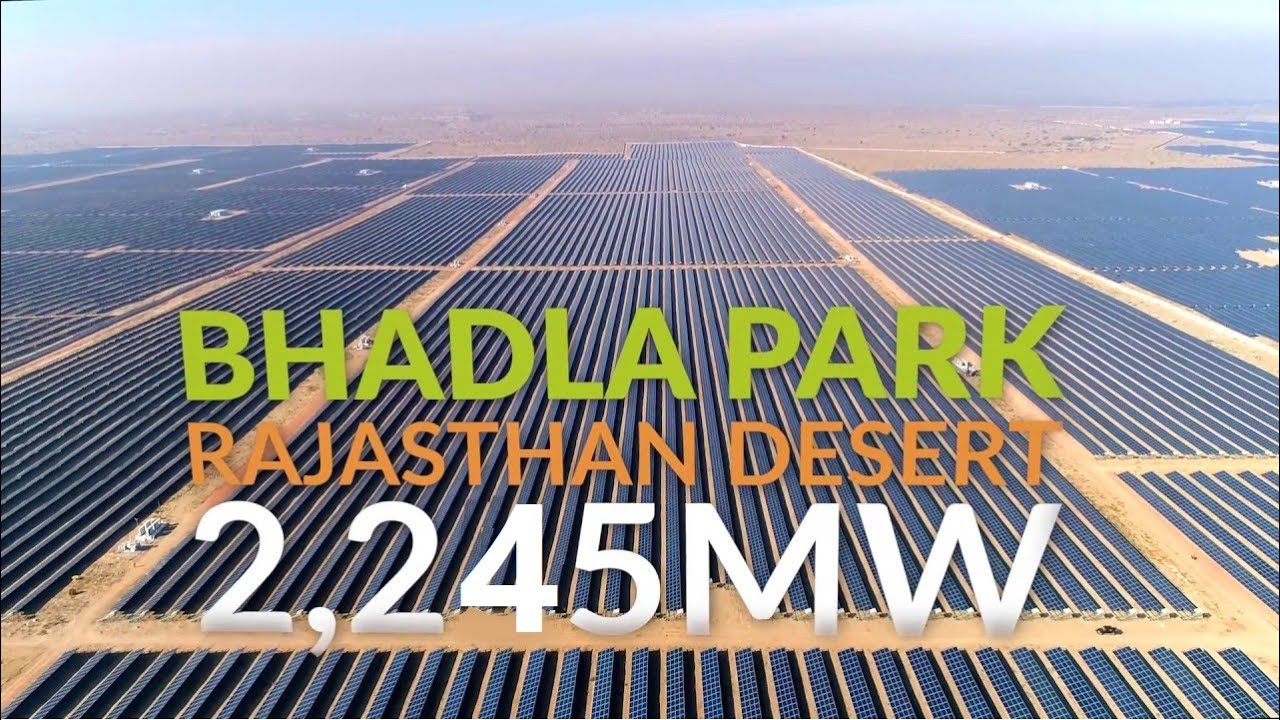 Copyright infringement is not intended
Context: World's largest solar park in Bhadla, India.
About Bhadla Solar Park:
India's Bhadla Solar Park is the largest solar power park in the world.
Bhadla Solar Park is located in Bhadla, a dry and sandy region in Rajasthan, and spans 14,000 acres.
There are over 10 million solar panels at the park, which contribute to an operational capacity of 2245MW.
Benefits of Developing Renewable Energy Sources:
India's has strongly started working in the direction of producing solar energy in recent years. Currently, there are over 30 massive solar projects at various stages in the country.
With investments in solar projects, India is consistently working towards reducing its dependence on imported fossil fuels.
In rural areas, solar-powered lighting can prove much more beneficial than indoor lighting by kerosene.
https://www.thehindu.com/sci-tech/energy-and-environment/worlds-largest-solar-park-in-bhadla-india/article37462665.ece